This post talks about the iTalkBB Canada Review – one of the most promising services in Canada that provides telephony service for people that would love to connect with their loved ones in China.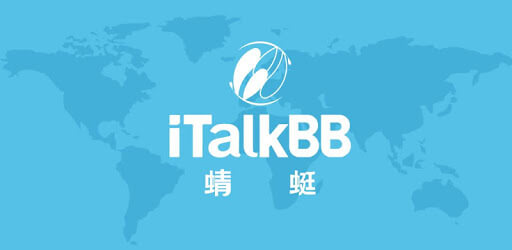 iTalkBB is now the leading provider of various services that you get for people from China and for people that love the Chinese culture and want to be in touch with the Chinese culture and tradition.
Let's check what iTalkBB has to offer and how is their service for Canada.
You can also read our popular posts at WittyEdge where we review the best performing products specific for Canada:
What is iTalkBB?
iTalkBB is a telecom company that specializes in providing innovative and completely legal mobile communication companies that support Canadians connect with their loved ones in China.
They offer various services like home phone, Chinese sim card, IPTV service specific for China, home security system, and other services.
The company is headquartered in the USA, Washington DC, and has offices in Canada, Australia, Singapore, and China.
"Life is good everywhere" – This is the iTalkBB mission statement to help expats living in different parts of the world like the United States, China, Canada, Australia, and Singapore to connect with their loved ones at an economical cost and be connected with their own country's culture and tradition.
Over the years, iTalkBB has become the No. 1 telecom company in the Chinese and Korean market that specializes in providing communication services for expats living globally.
There are approx. 1.2 million users using the iTalkBB service. You can read more about the company at: https://www.italkbb.ca/
Service Offerings of iTalkBB
iTalkBB Canada provides the following services that any user can use to communicate with their loved ones or be connected with their traditions and culture.
1. Home Phone service – The company provides free home service (only valid for 3-months) to call anyone in Canada, US, Hongkong, China or 29+ global countries using the Voice over Internet technology service.
2. Chinese IPTV – Provides cheap IPTV service that allows you to watch Chinese Live TV shows and other video-on-demand content for a cheap price.
3. China Sim – iTalkBB mobility service allows you to buy a Chinese SIM card that you can use as a Chinese local number and can be used in China and Canada.
4. AIjia – iTalkBB AIjia is a wireless outdoor security camera that you can install and monitor remotely over the internet using the app.
iTalkBB Home Phone Service
In our previous post, we spoke about the Fongo Review Canada 2020 – Cheap VoIP Service that is similar to the iTalkBB service.
This service is more focused to the Asian regions.
iTalkBB provides a great home phone service that allows you to make national and international calls to over 29+ countries for free (for 3-months).
The company uses the voice over internet (VoIP) technology that you simply connect using the free mobile app and directly make the calls over the internet.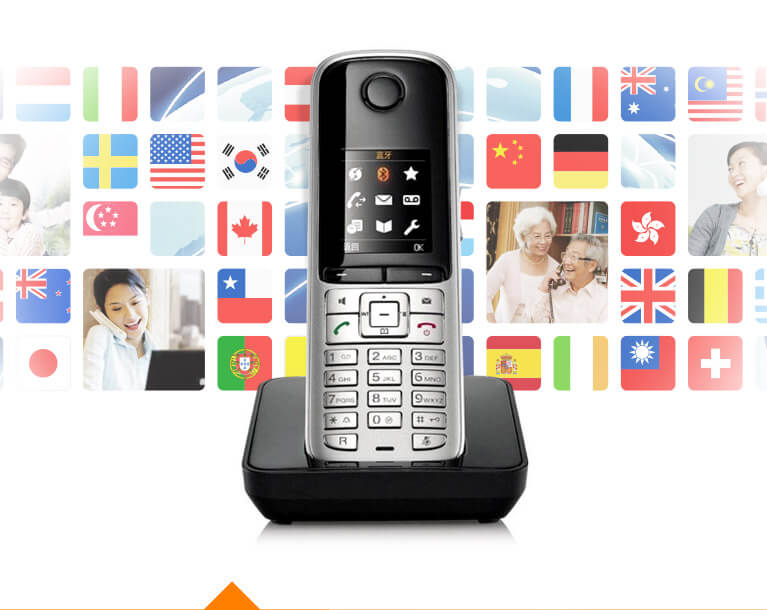 You can also opt for the free home phone device or use an existing device to connect with the service.
The company provides the following plans on their home phone service:
1. Canada & US Unlimited Plan @ C$ 8.99 per month
You get a free unlimited call for 3-months. Pay only month cost and get free unlimited calls in Canada and the US.
You also get 60 minutes of international calling minutes. You also get to keep your existing number and get 10+ free calling features. Additionally, you get 29+ international calling countries minutes.
2. Hong Kong Basic Plan @ C$ 12.99 per month
With this plan, you get free unlimited calls in Canada with free 120 minutes calling support to Hong Kong. But, you get unlimited incoming calls from Hong Kong. You also get a free Canada number or you can port your existing phone number with the service.
Along with this, you also get 10+ free calling features.
3. Global Unlimited Plan @ C$ 14.99 per month
This plan does not come with the free 3-month trial offer. You will be charged C$ 14.99 per month for the first year and then the charge will be C$ 24.99 for the next year onwards.
With this plan, you get unlimited voice calling support to over 29+ countries including US, China, Hong Kong, Taiwan, UK, South Korea, Australia, etc.
You get over 500 minutes international calling support through the iTalkBB mobile app, with 10+ calling features. You can use your existing phone number or get a new Canada number.
4. Hong Kong Unlimited Plan @ C$ 9.99 per month
This plan does not come with any free trial. The plan costs C$ 9.99 per month for the first 3-months and then costs C$ 18.99 for the next 3-months.
With this plan, you get a free Hongkong 8-digit phone number with free unlimited calls across Canada. You can also make unlimited calls to Hong kong or receive unlimited calls from Hong Kong.
You also get a free Canada number or can port your existing number on this plan. 10+ free features are available on this plan as well.
Features of iTalkBB Home Phone Service
The following features you will get on any home phone service that you pick from iTalkBB for Canadians:
30-days money-back guarantee that assures you a full refund, if the service does not work well
Free number transfer or porting of existing CA number to the service
Free mobile app to use
Free 911 emergency service provided on the app
Free calls within the same network, that is a free call between iTalkBB users in Canada
Free area code selection for any phone number that you need for your service
Free 9-digit china number that can be easily used by avoiding expensive toll-free charges to China
Other features like call waiting, call forwarding, caller ID display, voice mail, fax, 3-way conference calling, etc.
More information on the rates and other pricing information can be found at: https://www.italkbb.ca/en/home-phone-rates.html
We tried the home phone service and we found the service was great, we didn't get any call drop or any issues receiving any call over the internet.
The calling and receiving worked very well on the app and looks like a decent offering to replace our expensive calling system.
iTalkBB can be installed on the Android, iPhone or as an APK file on any Android based device. Simply download the iTalkBB app through the following links for you smartphone brand and login to you iTalkBB account.
iTalkBB IPTV Service
The IPTV service by iTalkBB Canada is more focused on customers in China. They provide Chinese IPTV service that caters to China, Taiwan, Hongkong, etc.
You can check our post on: Altima Telecom Review – Internet Provider in Canada to get the best internet service for you home in Canada.
The service is known as the Chinese TV service.
You get all the latest TVB dramas and series, along with popular live tv channels including the CCTV channels right from the Asian country to Canada.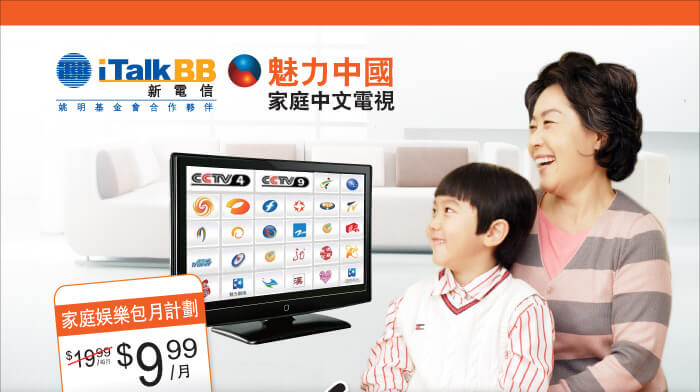 The package for iTalkBB Chinese TV costs about $14.99 per month or you can take the yearly plan at $59.99, along with the home phone bundle, thus giving you much more savings.
Features of iTalkBB IPTV Canada Service
The features of italk bb include the following services that you get along with this popular China-focused TV service:
Exclusive new movies especially from China, Hongkong, Taiwan
Latest 2020 TV drama episodes
Top-trending TV series that has playback (catch-up) up to 72 hours
Elegant and easy to use user interface
Unlimited movies and series available on the on-demand platform
Can play local videos
Easy to use installation
All this, you get a 30-day refund policy, through which you can opt for a complete refund, in case you do not like the service.
This is a legal IPTV service, especially from China and one of the premium Chinese IPTV service where you can enjoy copyright & legal full movies and TV series in complete HD format.
You can find more IPTV service at: Best IPTV Service USA 2020 Edition | Choose the Best IPTV Provider USA
iTalkBB China IPTV Service Review
We tried this service and it was completely smooth. The user interface was completely in Chinese, but easy to use and navigate, just like our apps we recommend for an android TV box.
With this China-based TV service, you need to buy the device for a one-time cost along with the package you want.
The channels we played were all in HD, and most importantly the channels are completely legal to be played in Canada. The quality was smooth and the server was stable, with no buffer.
We also loved the video-on-demand collection that had a lot of movies and TV dramas for binge-watching. Along with this, we loved the 72 hours catch-up feature to watch the news or Chinese gala which we may miss during the day.
Overall we loved the internet TV service by iTalk BB and it seems like a decent service, given its economical pricing.
You can also check our post on Best Android TV Box Apps – Canada Edition & Get Free & Legal Android TV Box Channels Canada to install the most free apps on your italkBB app.
More information about this Chinese IPTV can be found at: https://www.italkbb.ca/en/chinese-tv-plans.html
iTalkBB China Sim
This is the most unique service that you can get in Canada. iTalkBB provides you with a free china sim card that works in Canada and you can carry the same card to China.
The sim card is valid in both China and Canada.
They provide a permanent Chinese SIM card that also allows a call forwarding feature from China. You also get a free text messaging service to China and do not be charged with any roaming charges in Canada.
Additionally, you can use the same SIM card once you travel to China. This card acts as a local SIM card in China and you can easily catch-up with your friends and loved ones as soon as you arrive in China.
You can also buy affordable China plans that comes with a complete bundle for talking, texting, and data support plan.
iTalkBB China SIM plans
The China SIM plans come with the following 2-plans for customers in China.
New Customers – Basic Plan
This plan is the most basic plan costing $9.99 per month. With this plan, you get free 60 local minutes calling minutes in China per month.
The plan comes with a free sim card that can be used on any phone that you have. You also get your own China phone number that is pre-activated for you.
You can opt for the more simple pay as you go plan or take the travel plan in case you plan to travel to China.
In Canada, you can receive calls and SMS forwarded from China to your local sim card in Canada. Along with this, you also get to enjoy long-distance calling to 29+ countries including China, the US, HK, Taiwan, Australia, etc.
In total, you get 200+ long-distance calling minutes. There is a special plan that is going on where you get a 15-days China Travel plan, which includes 3GB data and unlimited talk and text features if you sign up for the complete year plan.
Existing Customers – VIP Plan
This is the same plan as above. The cost is $ 1.99 per month if you have opted or bought any other service from iTalkBB. You can talk to a customer service agent for guidance on the plan they offer.
You can subscribe for the plans at: https://www.italkbb.ca/en/mobile-plans.html
iTalkBB AIjia
This is a special wireless outdoor security camera that you can fit outside your home as a surveillance system to make your home more secure.
The AIjia is a rechargeable wireless operated security camera with cloud support.
The security camera is connected over the internet that allows to record surveillance in 1080p resolution. The camera has great features like AI detection and auto-alarm siren that detects any intrusion in the vicinity.
The best part is the 30-day cloud storage that allows you to view your camera streams for the last 30-days. You also do not need additional hardware to store your camera feeds.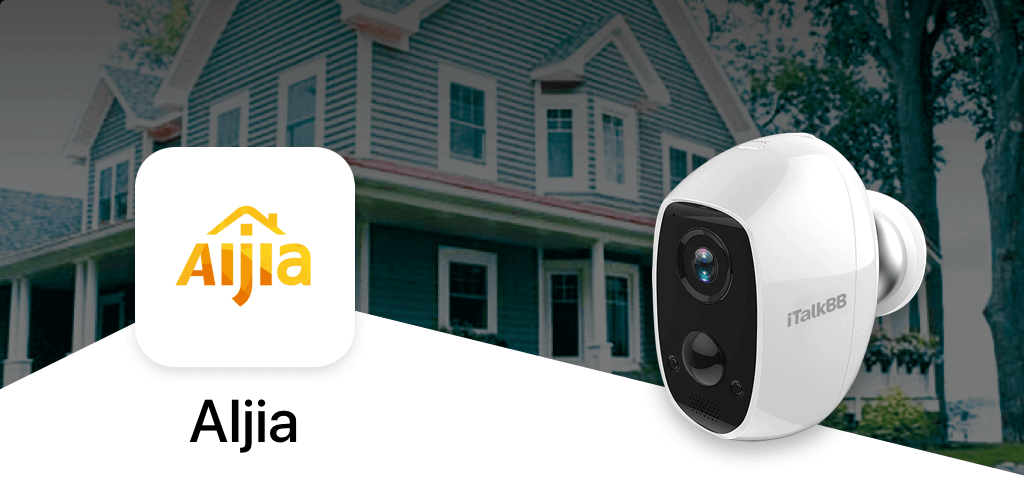 The AIjia also has the 911 emergency support service that automatically sends alerts to the police in case any dangerous situation is detected by the camera.
You can also share your AIjia camera account with your friends and family that can view the surveillance at their home or even on their mobile device.
This security camera has support for night-vision and also audio capturing feature. The installation is also easy and comes with the standard installation manual to install the camera securely.
The cost of the AIjia is $9.99 per month as a subscription cost, but you will need to commit 2-years. Additionally, the iTalkBB AIjia is only available in Toronto, Canada.
To summarize, AIjia is a very good option if you looking for a decent and cost-effective surveillance system in your homes in Canada.
You can find more information at: https://www.italkbb.ca/en/aijia.html
Summary – iTalkBB Canada Review
iTalk BB is a modern telecommunication company that deals and focuses on customers in Canada that want a service for the Asian countries like China and HK.
The offerings and service from the company are top-notch and most customer support agents are quite proficient in Mandarin and Chinese that helps to buy or to support the service very easily.
Good Read Posts on our blog:
---