In our article today, we talk about the Fongo Review Canada, which is the leading VOIP provider in the Canada region.
We also talk about various products that are offered by Fongo, like the Fongo Internet, Fongo Home Phone, Fongo Internet & Fongo Works.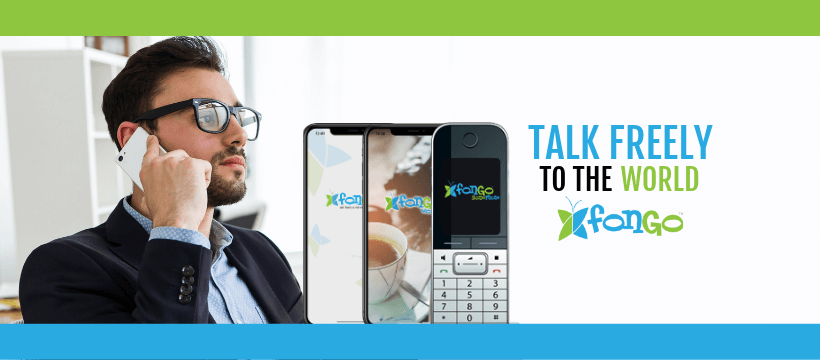 Fongo mobile is an excellent service that provides free local, regional and long-distance calling facilities, which can be used by anyone in Canada to communicate with friends and family across the world.
Let's quickly jump to our Fongo Review Canada and see how Fongo service works for us and offer in today's 2023 year of the millennials.
Before you begin, if interested you can read our most popular posts:
In this article, we'll cover:
What Is Fongo Mobile & What is Fongo Home Phone?
Fongo Mobile is a leading provider of VOIP service to people in Canada and is quite popular due to its price.
Fongo Mobiles provides you with a free to use calling and messaging app that can be used on any device like the iPhone, Android, iPad and the Blackberry device.
Fongo is headquartered in the Waterloo region of Canada and acts as the best service to replace your home phone service as well.
Fongo not only can be used on the mobile but can be used to replace your home phone with the Fongo Home Phone service. You can check the Fongo Official website: https://www.fongo.com/
We'll talk more about the Fongo Home Phone review in our topic below.
Fongo Mobile & Fongo Home Phone Features
In this section, we list some of the important features and benefits that you can enjoy with the Fongo Mobile and Fongo Home Phone service.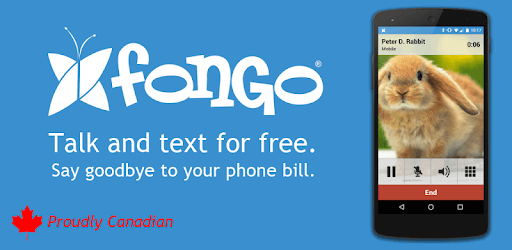 Free Calling and Text Messaging – Fongo provides free unlimited voice calling and text messaging between 2 Fongo services. You simply ask your friend to also install the Fongo app or the Fongo Home Phone device and enjoy unlimited calling and texting features for life.
Free Calls across Canada – Fongo provides calling feature without any charge across 10 provinces in Canada.
International Calling – Fongo charges you approximately 2 cents to make an international call to the US, UK and China.
Allow to keep your number – With Fongo, you do not need to change your mobile number and use the same number with your app. Same goes with using your home number with the Fongo Home Phone service.
Conference Calling – You use Fongo to create a conference call with multiple people without any time limit or extra fees for the service.
How Does Fongo Work for Mobile and Home Phone?
Fongo is a leading provider of VOIP service, also known as the Voice over Internet Protocol, that allows you to make or receive a phone call, including sending or receiving text messages through your data plan (3G/4G) or any WiFi connection.
You can also use Fongo's nationwide network that bundles Internet service with your home phone.
This service is 100% free and can also replace your home phone with Fongo Home Phone. You can also try the forever free cloud-based phoning system called the Fongo Works for small businesses and the Fongo Conference Call facility.
What is Fongo Works for Business?
Fongo Works for Business is a perfect solution for every small business that needs a free to use cloud phoning solution that can be run through an existing smartphone.
Once you sign up for Fongo Works for Business you get a free local number that you can use for your business and share with up to 6 members as the extension.
Sign-up for the service takes about 10 minutes and you get a free business number running quickly.
The service also comes with various plans and add-on services that you can apply to your business at a very minimal cost. Get Fongo Works and make a great decision for your business.
Fongo Review Canada
This section talks about the review we have for the service offered by Fongo, that is the Fongo Mobile & Fongo Home Phone service. Read more and find more insight on the service offered by the company.
Quick – Fongo Mobile Review
The following section lists our review on the Fongo Mobile service.
Free Local Number
With Fongo you get a free real phone number that you can apply to your Fongo mobile app and use to call any number with free costing.
You can also use this free phone number to call friends and family in a different city or province of Canada. Additionally, you can pay a one time cost of CAD 25 to transfer your existing phone number to Fongo.
"Service is completely legal and free. There's no catch in our service, we have just powered the telephony business with advanced technology", says Greg Dalton, President – Fongo International
Unlimited Calls for Free (Mobile or landline)
One of the great features we loved about Fongo is that you can make an unlimited free call to anyone within the Canada region. Fongo almost covers 85% of the popular cities that you can make calls to, including phone numbers that are not part of the Fongo system.
You can use the feature to make free calls for life with anyone with the Fongo app. Additionally, we loved that Fongo also provides credits, like the Skype app, to make low-cost worldwide calls.
Fongo Mobile provides excellent call rates that you can use to make calls to anyone in the USA, UK, and China, with plans starting from 2 cents per minute.
More information can be found on the Fongo Official Website.
Unlimited Text and Picture Messages with Fongo Mobile
Along with calls, we found that the Fongo allows you to send unlimited text messages, including multimedia messages like photos with friends and family for free. The upload feature does require the permission of your device to send them.
Also, you can receive any text messages for free on the Fongo Mobile. Here the catch is that the text messaging service will only work between Fongo to Fongo users.
You can add unlimited text messaging feature for a nominal cost that allows you to send a text to any non-Fongo phone number in Canada.
Additional Calling Features
You get a whole list of calling features like voicemail, caller ID, call waiting and forwarding and emergency calling facility, just like a normal mobile service, and much more.
This helps you potentially save a lot of money which you won't get with any mobile operator you deal with.
With our final note, we consider the Fongo mobile, an ultimate alternative to your mobile subscription service that allows you to free yourself from long-distance and local & regional calling costs. You also get a low cost or almost free service for sending your text messages.
You get various premium services like the caller ID and voicemail for free. You can thus get over and join Fongo Mobile and eliminate your expensive calling minutes and just opt for low-cost data-only plans.
One of the limitations we felt that the Fongo VOIP mobile facility is still in the nascent technology phase and can have call drops, so this service should be strictly used for fun or socializing means with your friends and family.
How to sign up with Fongo Mobile and Installation Help Guide.
Signing for Fongo Mobile service is quite easy and simple:
Get your favorite smart device, including your android phone, android tablet, iPhone and the iPad. Go to the app store and install the Fongo app.
Open the Fongo app and select your favorite number. By default, your entire contact list gets synced in the Fongo app from your contact list.
Next, connect your WiFi connection or use the phone's data setup to make or receive a call to your friend and family. You can also call any non-Fongo user in the free calling cities for free.
Top-up credits if you wish to make international calls or send a text message to someone outside the Fongo network.
Setup the service to receive a call and SMS notification, if you are using another app or your device is in the sleep mode.
Quick – Fongo Home Phone Review
Fongo Home Phone, like the Fongo Mobile service, is a Voice Over Internet service that provides you with a calling facility in your home. In simple words, you can replace your home phone with a Fongo Home Phone that works through the internet.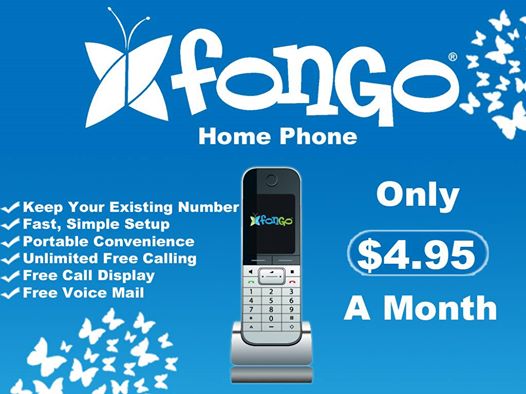 You need a Fongo Home Phone Adapter, a regular phone, and high-speed internet, and you can do unlimited calls to about 85% of cities in Canada for a free or low monthly free.
We quickly dive into one of the important features of the Fongo Home Phone Canada.
Phone Calling Features
Fongo Home Phone has now become the most popular VOIP provider in Canada. You just need to shell out about a few cents to get started as fees in the month and get their home phone service at your home.
Note, here you still need to have a high-speed internet connection to make the calls across the system.
There is an upfront cost is to but the Fongo Home Phone adaptor + shipping fees and a one-time port fee if you intend to keep your existing home phone number.
One of the highlights of the service is that along with the free calling facility, you also get free voice mail, caller ID, call waiting, call forwarding service, voicemail to email service and emergency service with the device.
You can easily subscribe to the Fongo Home service online or through their phone support. Fongo allows you to make unlimited free calls to about 85% of cities in Canada.
If you plan to make a long-distance call to a city that isn't supported by Fongo, then you need to pay a minimal cost.
Sign-up for Fongo Home Phone Service
On sign-up, Fongo provides free credits, that is equivalent to an hour of ling distance calls, or standard cost of 2 cents per min in Canada. You can also go to the Fongo website and buy additional credits to make long-distance as well as international calls.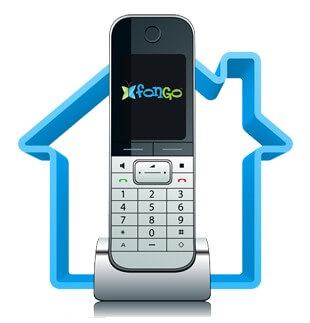 You can also keep your existing phone number. There is an extra cost for this service, but the process is completely automated and simple. You just need to confirm if you wish to transfer your phone number during the registration process.
During registration, Fongo also gathers your personal info that is used for the emergency process by the law. You also get a new phone number which will act as a new number or a temporary number for 15 days, until the port process of your number is complete.
For any porting request, always deal with the guidance of the Fongo phone support and do not call your existing phone operation to ensure that the number completes the transition process.
Porting here is an important step here as it will involve canceling your current home service, so always make an informed decision before opting for this step.
Follow all the procedures to cancel your existing home number so that you do not incur a penalty or other charges.
Also, you need to cancel your existing phone service, if you do not plan to port the number. Before canceling any service, just try out the Fongo Home Phone service first and see how the service works for you.
Once the registration of the Fongo Phone is done, you will receive a pre-configured VOIP phone adaptor which you can use for the phone service. Note here that Fongo will charge you a one-month fee deposit at registration.
Installing Fongo Home Phone adaptor
Installing Fongo's home phone is simple and straight-forward. You get a preconfigured VOIP-based phone adaptor that 3-ports at the back, power, internet and phone jack.
You need to connect your ethernet cable to the adapter for the internet connection (labeled as "Internet"), plug the power port and finally, connect the last port to your telephone jack.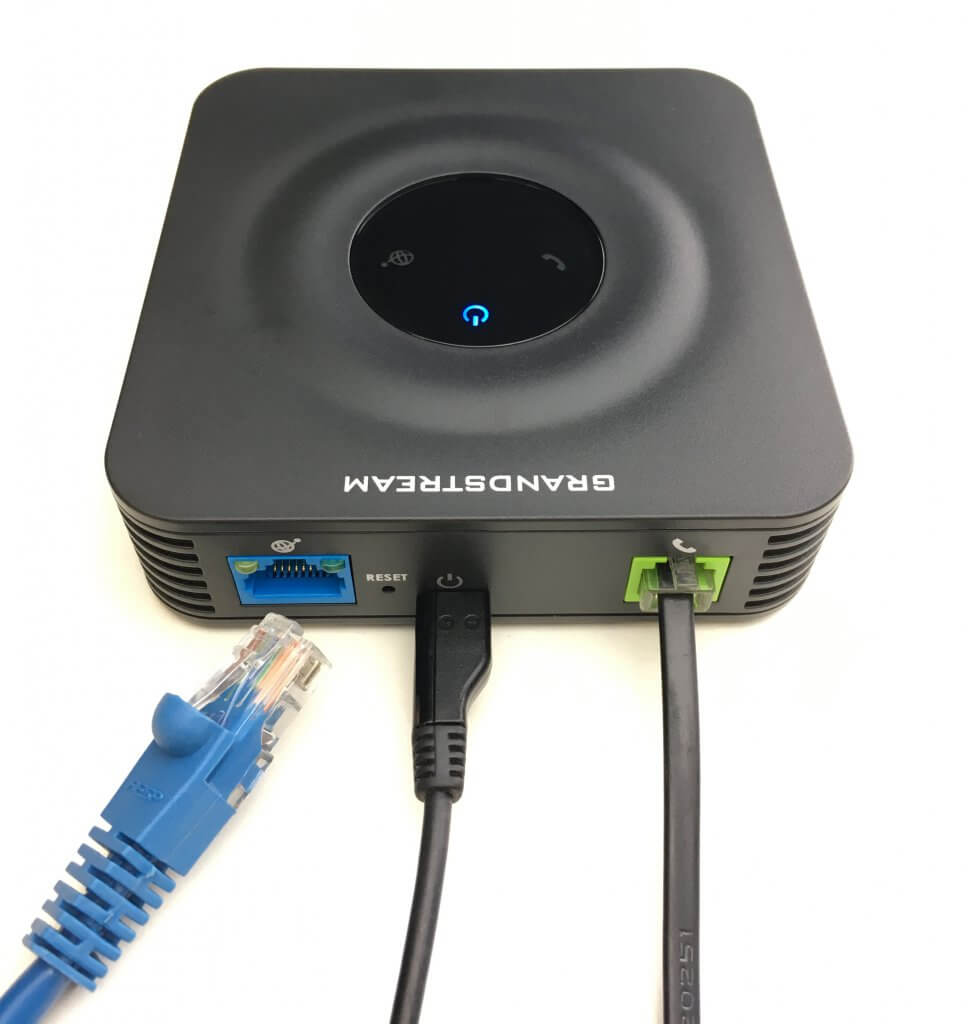 You are now ready to make and receive phone calls through your home phone.
A limitation here is that you cannot run the Fongo Home Phone service through WiFi connection.
We found another issue here is that it is only possible to connect the phone adaptor to only a single phone that power the rest of the phones in our home.
In our case, our main jack was only available in our basement where the ethernet cable was difficult to reach.
The only way to overcome the solution was to have wide coverage handset in the house that connects to the Fongo phone adaptor to a multi-directional cordless phone system.
This allowed to place as many handsets in any part of the rooms and helps us in making or receiving any phone calls through different rooms.
Fongo Mobile and Home Phone Support
Fongo Mobile and Fongo Home Phone does not offer live support or support through the internet. You need to raise a ticket with the support to have your concerns answered or you need to rely on online information for any support.
Fongo is lacking in support, in case anything goes wrong, which we felt was a great limitation. This is one of the major con we found on our list on Fongo Review Canada. Here is the support URL: https://support.fongo.com/hc/en-us
Pros of Fongo Home Phone
Low maintenance and cheap month cost
No cancellation fees for the service
Unlimited and free calling to 85% of cities in Canada
Low fees for long-distance and international calling
Can carry your phone adaptor everywhere you go
Real Canadian phone number, and also a port existing phone number
A wide range of features like caller ID, voice mail, call forwarding, call waiting, etc.
East to sign-up and send voicemail to emails
Cons of Fongo Home Phone
Requires to purchase a one-time Fongo Phone adaptor, including shipping fees
Many cities still to be covered under the free calling Fongo facility
Lack of in-person support. Support is handled through emails for billing or credit queries
Porting of existing number is not applicable in all cities, requires to pay a fee for porting
Can receive fax messages but not promoted by the company
Need fixed pre-paid credits for international calling, in case your calls are short
Can only connect a single phone to the phone adaptor. Requires a wide-range codeless phone setup
Connects only through an ethernet cable and does not support WiFi connection
Usability of the service depends on power or internet, the backup facility provided
Emergency service depends on the reliability of power and internet
Cannot replace a traditional phone system
Quality of calls may depend on the internet connection and handset connection
Susceptible to data theft, virus or spam as the call is transferred through the internet
Not recommended to use with the home alarm monitor system
Summary of Fongo Review Canada
Fongo Mobile and Fongo Home Phone are next-generation VOIP service that helps you cut down your calling bills and a modern alternative to your home telephone. You do not need to pay cancellation or contract fee and the monthly fee is quite cheap.
The shortcoming is that you do not get good quality, in-person support and all your queries are answered through emails only.
The Fongo mobile app is completely free, while the Fongo Home Phone service has a monthly cost for the device. They also run the freephoneline.ca service, which sounds confusing for their business model.
All in all the Fongo service is quite decent and has helped many customers in Canada to join the VOIP revolution and break free from complicated and expensive mobile calling rates.
You can also check our post on: Best IPTV Service USA 2023 Edition | Choose the Best IPTV Provider USA
---