In this post, we list the Best IPTV Service USA Edition, where we review the top IPTV USA providers and give you the break-down on selecting the right IPTV provider in USA that is bang on budget and does not buffer.
After our post on the Best IPTV Subscription Providers Canada – Review, we decided to move our focus towards IPTV providers in the USA region.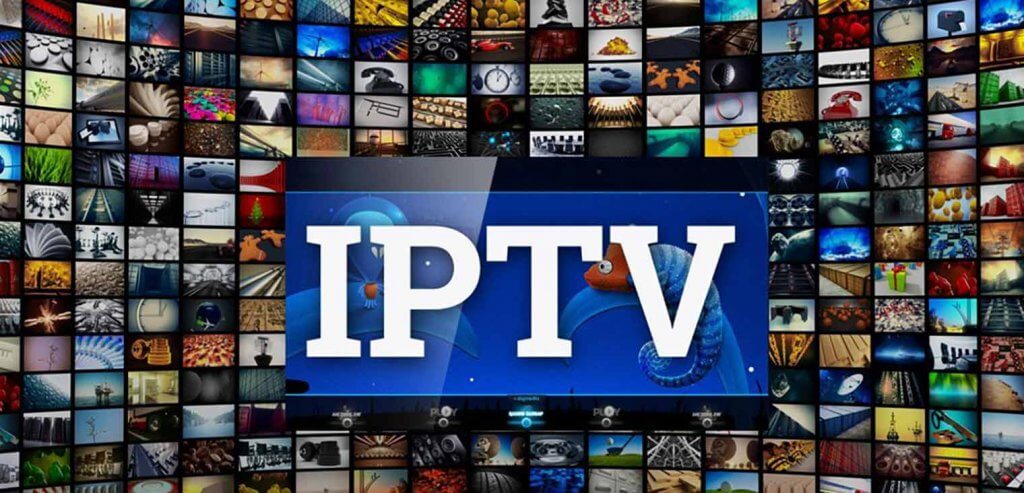 We are reviewing the best IPTV USA providers, giving you to the clear insight on which one to choose in this complicated IPTV jungle.
IPTV technology has now evolved through times. With cheaper access to the internet, everyone in the United States can now opt for the cord-cutting initiative and do away with their ever-increasing cable subscription charges.
We do not endorse or promote IPTV service provider that stream content illegally without a valid license. The post contains data from the internet and is purely for information purpose. We do not intend to violate any law. The IPTV USA service provider mentioned in this post are no way related to WittyEdge.com
Before we begin, you can check our post on the Best Android Streaming Boxes available on the market for better and buffer-free IPTV experience.
List on the Best IPTV Service USA Edition
IPTV USA market has grown considerably throughout the years, and the competition has now grown fierce in the IPTV industry, where more and more providers are popping out to provide service to everyone.
Our list below is pretty straight-forward. Our main focus is to check the main IPTV providers in the USA for the following criteria:
Pure USA channels/streams, including locals and sports
IPTV Servers based in the East Coast for less amount of latency, thus smoother stream
Channel categorization that is easy to navigate
Excellent cost for the service
Quality of stream and ease of accessing the stream
With the above strategy, let's quickly dive in and check the top IPTV service providers in the United State of America.
---
WittyCentral Alternative – David's Tech Store
Best IPTV Service USA
David's Tech Store, an alternative to WittyCentral has quite been popular on our post on the Best IPTV provider for Canada. This IPTV service has now moved towards the USA market with a lot of channel-focused towards the entertainment of different needs.
Like, we said earlier, the service by David is catered to the USA-Canada market. Hence they only have all the streams from across the United States region.
Additionally, they have their servers based in the USA to load-balance the load, which we found is the plus point to help you connect faster and load the streams quickly.
Let's get down to the central review. One of the highlights of the service is that you'll get a free trial for 24 hrs.
Usually, many providers charge a steep $3 for a trial, where the cost is FREE for a trial. Additionally, David, the owner, has been entirely supported in extending the trial again for Free to test out the service for another day.
Next, the setup was straightforward. We got a customized version of the IPTV Smarters Pro, the best IPTV app in the market. You need to enter an 8-digit code, and that is it. We're inside the app. The process was smooth, no messy username, password or server url.
Once, we were inside we directly went for the Live TV channels. We loved what we saw. There were tons of 24/7 channels to choose from, categorized by genre, actors, etc.
You get the 24/7 Cartoons, Classic Shows from 40s-90s, Movies, and TV Shows.
In all, there were around 800 24/7 channels/streams from the 70s-80s, which we loved to watch. The streams loaded swiftly, all thanks to their low latency of the servers.
Another exciting category we found was the Movie-Pix that provided that has the collection to the new movies and additionally categorized by Genre, Actor or Movie, which was terrific.
Moving next we liked a dedicated category especially for Movies that housed all the Movies channel, not only from the USA but also from the UK, like the horror channel, which was great.
Further, categories like:
USA Entertainment– has all the top USA channels to choose from the collection. There are a total of 107 streams which are popular in the USA.
USA Locals – has all the top locals from ABC, CBS, FOX, NBC, MY
USA Documentaries – has all the documentary channels to cater to your reality need like Discover, Nat Geo
USA Kids – has all the channels for your kids, like Baby First, Baby TV, Nick, Cartoon Network
USA News – has all the popular news channels including the global ones
USA National Sports – has all the most watched sports channels across many games for your entertainment
USA Regional Sports – has all the popular college football channels
You can contact David for a huge channel list or even a free trial.
David informed us that the server does not have Movies, Series or Catch-up on their servers. Nothing is hosted on their server. They are purely moved towards Live TV, after the Vaders fiasco.
David was kind enough to share a free app that has all the latest Movies & Series.
Lastly, you get a dedicated sports section for NBA, NHL, PPV/Box Office, MLB, NFL, Nascar/F1. You also get a dedicated Music Channels, like music from rock, pop, hip-hop, oldies, etc. genres and Events Replay section that streams all the past sporting action.
Coming to the stream quality, the quality was HD. All the streams played in full screen without any black bars and were crystal clear in sound and video quality.
You also get a few low-bandwidth channels that were SD+ quality for people that have low internet speed.
One thing we loved that we didn't get any buffering or freezing issue even on wifi, but it is necessary to connect over LAN and have a speed of atleast 20 Mbps.
Coming to the negatives, few channels refused to play or had issues like repeating. But, the good point here was that David was quite responsive and helped us fix the streams more quickly from the provider.
The service from David providing the Best IPTV Provider USA Region works best on the Android TV box and the Amazon Fire TV Stick.
You can also play the streams over MAG supported device and via m3u on your laptop/desktop or Smart TVs. Roku is unfortunately not supported.
Overall, the service was excellent. We massively loved the collection, and we do not need to go anywhere since David's Tech Store provided us all the required IPTV USA streams to satisfy everyone in our family.
Finally, the cost of the service is USD 15 for the month with 2-active device connection, which we feel is quite cheap, with great support from David, coupled with excellent quality of service and collection.
We highly recommend this service, since it is the best and more focussed towards the USA IPTV business and region.
Click Here to View David's IPTV Service
---
Bonus – More Best USA IPTV Service Providers
Fit IPTV
Fit IPTV is an IPTV service provider that provides various services such as IPTV subscription, IPTV reselling, and IPTV restreaming.
This service is more focussed to the person that is interested in reselling IPTV to USA customers. Fit IPTV has more than 7000+ channels with 1000+ Movies & TV shows.
We got excellent support from the IPTV service provider, and it worked well on our Android TV box. The service is priced around $14 for the 1-month plan, $35 for the 3-months plan, $55 for the 6-months plan and $80 for the year plan.
One of the issue we found with the provider was that it is more focussed towards resellers, and a regular subscriber would not get the adequate support and service you need.
Click Here to View Fit IPTV Service
---
Exclusive IPTV
Exclusive IPTV provider provided with over 15000 premium and ordinary channels across all regions. You also get 4000+ Movies and TV Series on the VOD collection. The service offered different packages, which we found a good point.
The collection is massive and is made for customers that are looking for IPTV service from other countries and regions.
The streams were quick to load and were buffer-free. Again, this service provider is not exclusive to the USA market and looks like more focus to the European market.
The cost of this provider ranged from €15 for the 1-month plan, €35 for the 3-months plan, €45 for the 6-months plan and €80 for the yearly plan.
One of the issues is that when a provider carries so much of channels, the stability and reliability of USA focussed IPTV service is a question.
Click Here to View Exclusive IPTV Service
---
Texas Premium IPTV
Texas Premium IPTV, as the name says, is a Texas-based IPTV service that allows you to watch many live TV channels on major supported devices without the need to subscribe for a long term contract.
This IPTV service is a small community, providing IPTV USA service that gives you over 600 HD channels for Live TV, Movies and Sports events. You also get a massive collection of on-demand entertainment on the VOD section.
The collection was pretty neat and focused on the USA regions. We didn't get the USA Locals collection on their channel list.
The streams were quick, and most parts were buffer free. The connection was pure plug and play, and we didn't struggle to connect to our streams.
One thing that we didn't like is the cost of the service is offered. We got the rate of $25 per month and $70 for three months, which we felt was too steep, considering there is a much cheaper and better alternative on our list of the Best IPTV Service USA Edition.
Click Here to View Texas Premium IPTV Service
---
IPTV Pack
The IPTV Pack is a relative new IPTV service provider we found for the USA region. The service works on most popular streaming devices such as Smart TVs, Android TV device, iOS device, and many more.
We got around 3500 channels, which were a mix of full HD and SD quality. We also got a hell lot of VOD contents in the form on Movies and Series.
The performance of the IPTV Pack was smooth, and most occasion, we did not find any buffering or issues. We got a free trial, and the plans start from €8.90 1-month, €19.58 for 3-months, €33.38 for 6-months and €49.84 for 12-months.
Again not precisely the USA focused but does the job for someone looking to explore channels across various regions at the best cost.
The best part of this service that everything is automated, you go to their website and buy their subscription. It is simple and does not need anyone to activate the service for you manually.
Click Here to View IPTV Pack Service
---
MIPTV
MIPTV is another generic IPTV provider for the USA we found on the internet that provides channels from across the world. One thing we loved about the service is that they offered a free 48 hours trial to try out the service.
They had over 8000+ channels, with 4000+ VOD collection for sports, movies, and kids collection. The quality of the streams was average to best, depending on your needs.
Again, the USA category had over 1000+ channels, without any categorization, making it difficult to navigate and find what you need.
This a very cheap service where the plans start from approx. $10 for the month, $28 for the three month plan, $50 for the six month plan and $90 for the year plan.
Once again no issues on streaming or buffering; however, the support was quite mediocre, since response time was not that swift.
Click Here to View IPTV Pack Service
---
Global BIPTVS
Global BIPTVS is one of the oldest IPTV providers for the USA region with over 12,000 live TV channels and more than 1000 movies, TV serials and on-demand video contents to choose from. Their streams were quite stable, and their support is also good.
The issue we found again was the channels were not categorized as per what is available, like entertainment, documentary, movies, etc. but was grouped by countries.
Again, too much of channels raises a question on channel stability and availability.
They just have a 3-months plan at $49.99, $69.99 for 6 Months and $99.99 for 12 Months. We felt a month plan is recommended to try a service before you can commit for longer terms.
Click Here to View IPTV Pack Service
---
IPTV Sensation
IPTV Sensation is a great IPTV provider that provides IPTv service from across the coutries with many video on demand contents.
We tried this service on our Android TV box and the setup was easy. The provider also has an addon for Kodi for someone that knows how to use Kodi addons.
We got around 3000 plus live Tv channels and the VOD is constantly updated with multiple languages to view.
The customer service was OK, again not precisely focussed towards the IPTV USA service but a good deal with the pricing at $9 per month for the basic plan and $14 per month for the premium subs.
Click Here to View IPTV Pack Service
---
Jones IPTV
Jones IPTV service is a subsidy of the EffluxTV that provides the live streaming capability for USA IPTV channels. This service is more focused on USA Live sporting events. Additionally, you get over 20000+ VOD content and 600 live channels.
The service works well on any devices like MAG Box, Nvidia TV Shield, Amazon Fire TV Stick, and many more tools.
The service offered various packages to choose from, and the costs start from $24.00 per month and $69.00 for three months.
This again is not your usual cheap service, but still many available IPTV USA vendors are much more economical and better in their service.
Click Here to View IPTV Pack Service
---