This post will explain to you the method to get free TV on your box in Canada. We will also break the myth that is quite common on the internet about free box TV Canada, which is active on various internet sites.
Before we begin with our post, it is important to understand the actual phrase that states – Free TV Box Canada.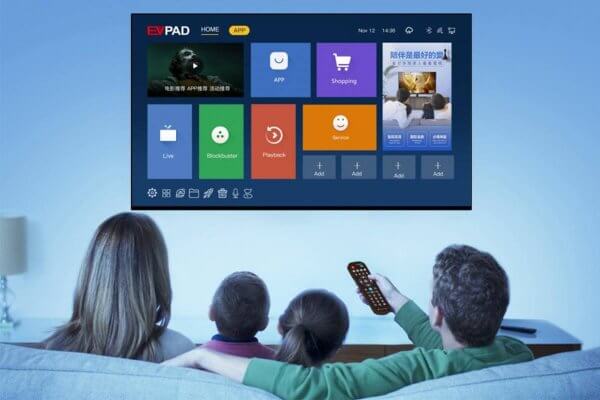 We all know that live TV streaming requires a streaming device, it can be an Android TV box, Apple Box, Roku or Amazon streaming stick, or even your desktop/laptop.
Additionally, along with the streaming device, you need a streaming app, where the most basic app can be the VLC media player.
Once you have the app and the streaming device ready, you will need to have a streaming channel source or you can say a list of channels in the playlist format, which you will add to your desired streaming application and run on your streaming device.
Based on the two above info we can conclude to watch live TV streaming, you need a streaming box and a streaming service. Let's see in our post below if it is possible to get a free TV box in Canada.
How to Get a Free TV Box in Canada? Is it Possible?
The answer is straight away NO, it isn't possible to get any TV box for free, anywhere in Canada.
This term is quite misused by many sellers on the internet that promote such keywords, but in the end, you will end up with a scam or with a service that comes with a hidden agenda.
There are 2-possibility here, either the seller will take your money in the disguise of shipping charges that is almost equal to your TV box in Canada or will simply take the money and will not hand over the product to you.
Or the seller will provide you a free TV streaming box, but you will have to pay a monthly cost of at least $20 per month to keep the box active, along with the service.
The service may be a streaming service that allows you to watch live TV or video-on-demand content, which is already available for free on the internet or through a private service.
If you are looking for an IPTV service that is cheap and much more hassle free than the free TV channels, read our post on the best IPTV service in Canada.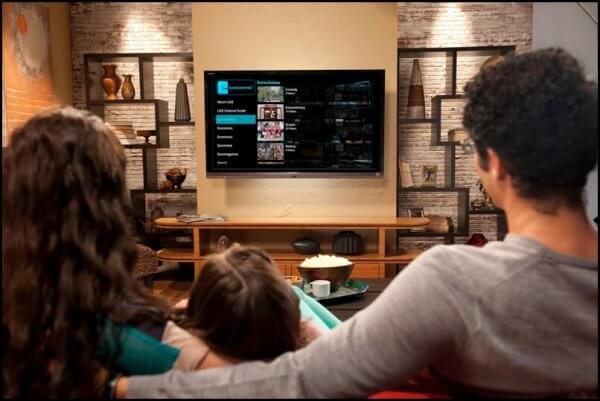 The best option is to get a second-hand streaming box, which you can easily find on eBay or Kijiji at a garage sale or you can even get a box that is at least working enough for any streaming service from your friends or family.
If you get any of the sellers that offer you a TV box that is available for free but atrocious shipping charges or through one of those subscription-based sellers, then just be careful as in the long run both the offers will always be more costly than the actual device and streaming service you own.
It is always better to own your device and be in complete control of the service that is provided by your provider.
Additionally, if you wish to look for a cheap and budget-friendly Android streaming box or stick for your TV, then you can get one based on our research and review that fits your needs.
If you already own a streaming, go directly to the section to view free live TV for Canada.
Best Almost Free** Android TV Box Available in Canada
We always recommend using Amazon Canada to buy your streaming device, you get assured replacement and a seller's warranty that will make your purchase absolutely safe from the rest.
You can also read our review on the Best Android Box – Canada Edition for more information.
When we mean almost free it is the cost of the following TV boxes are under $50.
1. Bqeel X88 Pro 10
Bqeel X88 Pro 10 is the best Android box on our list of best Android TV boxes review. This box is one of the budget-friendly boxes and comes with 4GB RAM, a Quad-core processor, and comes with the latest Android 10 UI. The box is really fast and snappy and has a great fluid user interface.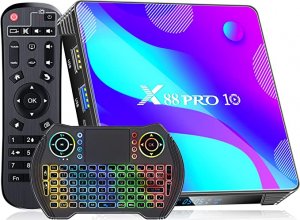 The box has great picture and audio quality and boosts a strong dual Wifi chip that helps to stream online content. The box is quite enough if you are looking to stream IPTV service on your entertainment box.
You can read the detailed review at – Bqeel X88 Pro TV Box Canada Review
2. Amazon Fire TV Stick
The Amazon Fire TV Stick is the best streaming stick on the market and has all the features you want on an Android device, which is also available on the Fire TV stick. It is very portable and handy and can easily fit at the back of your TV.
The user interface of the streaming stick is also really good and easy to adapt. The apps on the streaming stick are optimized for the stick and can easily stream live TV content on your TV.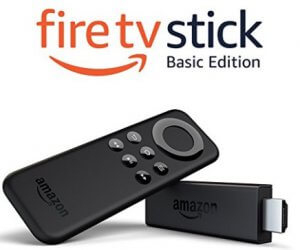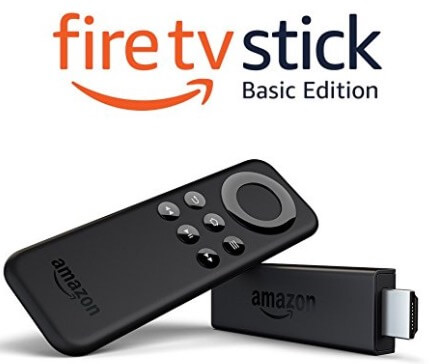 For better streaming capabilities such as playing Live TV content, it is better to directly connect your fire tv stick over the internet.
Rest, the picture and audio quality are good, and we faced no issues while running any multimedia content on our streaming stick.
You can read a detailed review at Amazon Fire TV Canada Review/
3. X96 Mini Plus Android Box
X96 Mini Plus is the updated version of the very popular Android streaming box in Canada. It comes with the latest Android 9 TV edition, which provides a pure cable-like experience for your streaming needs.
This box comes with the Quad-Core processor, 2GB RAM, and 16GB storage. The box is quite capable of 4k streaming and makes it a great viewing experience with good audio and picture quality.
The box is a budget device for Live TV streaming, which you can consider for your entertainment options.
You can read a detailed review at: X96 Mini Plus Review
4. T95 MXQ Mini
T95 MXQ mini is another popular and budget-friendly streaming device. It comes with 2GB RAM, 16GB internal storage, and a Quad-Core CPU, which makes it a great buy for people in Canadians that are looking for a device that is easy on the pockets and is close to being "free".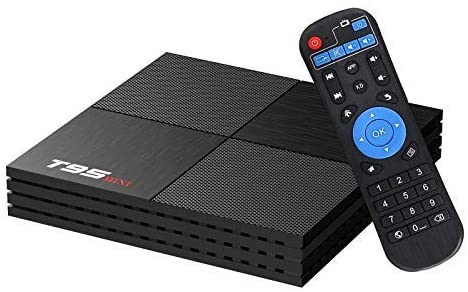 The picture quality is great and we faced no issues while streaming live tv content on our TV box over the internet.
You can read a detailed review at T95 MXQ Mini Review
5. X96 Mini TV Box
X96 is the old but popular android streaming box for Canadians. The best part of the device is it is available at all sellers, hence you will not have any problem with the device if you face any issues.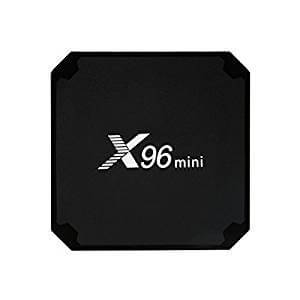 The X96 Mini has great community support and the budget too is in line with our list of boxes suitable to view Live Tv service at a discount.
The X96 mini comes with 1GB RAM and 8GB internal storage with a quad-core processor and decent Wifi module, which is more than enough for live IPTV streaming and for viewing video-on-demand content.
Do consider this device if you are on a budget.
You can read the detailed review at T95 Mini TV Review
How to get Free TV in Canada?
We have covered this in multiple topics in the past which you can read in our following posts:
You can also read our post on: Best Android TV Box Apps – Canada Edition
In this post, we will cover the way you can watch free live TV for Canada. The source we mention in this post is completely legal and contains links that are publicly available on the internet.
Free TV Canada contains live tv channels which include News, Sports, Entertainment, a Few Video on Demand content, Comedy, Cartoons, etc. from the US and CA channels.
For Canadians, you get the entire Global & CBC channels, ICI RDI channels, Weather, and other popular channels to watch for free on your TV. This free TV is available for people from Canada including regions of Quebec, Montreal, Toronto, Calgary, Winnipeg, etc. to name a few.
We have been getting a lot of requests from people asking: How to get Android Free TV in Winnipeg and similar requests on How to get Free TV in Calgary.
Most of the questions will be explained in the post below to set up the free IPTV playlist for Canada on your desired Android box.
Hopefully, you have chosen your favorite Android streaming box from our list above and have selected the right device, then follow the pointers below to set up the free TV service for your TV in Canada.
On your Android box, install the Perfect Player app. You can install any other streaming IPTV app on your box.
Open the Perfect Player app and go to Settings > General.

Click Playlist and add the following M3U URL. https://cutt.ly/mmuuq00
Once done, go back to the main UI and you should see the channels loaded for you. Select any free TV channel and play the channel on your TV.
Summary – Can you watch Free TV in Canada?
The answer to the above is Yes, you can follow the above steps we mentioned and get to watch a free limited collection of many popular channels in Canada. But there is no Free TV box available in Canada.
Do not fall for the scams that advertise free TV boxes in Canada. Most of them are used, filled with a lot of malware and adware, and in the end, you will lose your money.
Try contacting a friend or family friend or even a colleague to see if they have a spare TV streaming box, so you can test how it works on your internet connection, then buy the right TV box for your television needs.
Related Reads:
---