This post covers all you need to know about Amazon Prime in Canada 2022. We'll touch upon the reasons why we feel that Amazon Prime is the best shopping site for Canadians and the points we test when we reviewed the Amazon Prime service for Canada.
Amazon Prime is one of the oldest membership- focused services geared at Canadians who wish to shop from Amazon at the comfort of their own home.

It provides a wide range of options for online customers, as well as shopping deals and discounts. Amazon Prime costs about CA$79 a year in Canada, which is reasonable given that you can save up to CA$400 a year on shipping expenses and product discounts.
The shipping cost and prime deals are the major reasons to help you save when you buy your product online and from Amazon.
You can also read our posts on other Shopping Review sites you have covered in the past:
An Overview of the Amazon Prime Canada
Amazon Prime is a membership service launched by Amazon in 2005 but was only became available in Canada from the year 2013.
You can use the service to save money when you purchase on Amazon. When you purchase using your Amazon Prime account, you get free priority shipping and greater savings on various products, thus simplifying the entire process.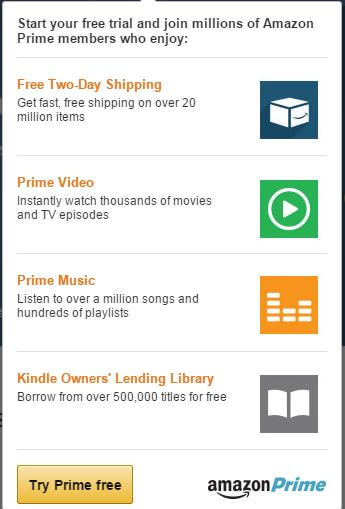 If you are a frequent shopper and love to buy from Amazon.ca, Amazon Prime is well worth your money. Over 100 million Amazon Prime members have access to free two-day delivery. Also, in certain locations in Canada, free shipping is available for one day.
If you plan to use your Amazon Prime subscription to its full potential, you can save up to CA$400 and upwards each year on average. You get access to a wide range of deals with an Amazon Prime subscription, including:
Free Shipping with guaranteed 2-day delivery, even 1-day delivery is available in few areas
Free streaming of latest music and videos
Unlimited photo storage
Live streaming of premium Movies released on exclusive Prime Video
Exclsuive brand deals and sales for exclusive Prime members
It should be noted that, like any programs, Amazon Prime has its drawbacks too.
To truly reap the Prime benefits, you must make heavy use of the various privileges by purchasing on Amazon regularly. Otherwise, you will end up losing money on a membership that you do not utilize, including using various brand deals and sales.
Is Amazon Prime Available in Canada
If you are a frequent Amazon Canada shopper, you will love the Amazon Prime subscription. Also, if you want your goods delivered to your door faster, then getting the Amazon Prime subscription is a great option.
Standard shipping fees are very costly for frequent Amazon customers. So, by signing up for the Amazon Prime membership, you can save a lot of money on recurring delivery costs.
Keep in mind that the same-day delivery option in Canada is only offered to residents of larger provinces such as Vancouver, Calgary, Ontario, and Montreal. Other Canadians in other provinces can only enjoy free one-day or two-day delivery options.
This is an excellent option to buy products from Amazon and get them delivered soon to your home with an Amazon-backed return policy and secured options.
One of the highlights of the membership is for students in Canada that can benefit from Amazon Prime membership because the majority of their spending needs are on textbooks, computers, school supplies, and leisure.
Amazon Prime Student provides students with free access to Amazon for 6 months as well as a 50% discount off on the standard membership.
Prime Day on Amazon Canada
Prime Day is the carnival event organized by Amazon that includes great deals from various brands across all products.
If you are looking to buy your items on Prime Day, then you are the luckiest buyer compared to other Amazon customers.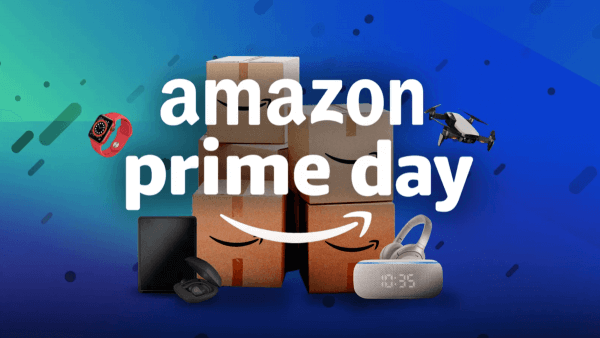 Prime members receive exclusive discounts on Prime Day whose value sometimes even exceeds the membership price you paid. Amazon Prime Day includes access to online deals, member-exclusive pricing, and priority shopping on new product launches.
You can also watch videos, music, movies, TV series, and other media for free with your Amazon Prime subscription. This is more than other internet retailers provide with their subscription package.
If you are looking for an IPTV service, read our post on by Sasha where we have reviewed the Best IPTV service provide in Canada.
How to Subscribe to Amazon Prime Canada
Subscribing to Amazon Prime is very easy and simple. All you need is a current and active credit card to join up for Amazon Prime membership. You can join for a free trial if you have not been an Amazon Prime member in the past 12 months.
To sign up for a free trial of the Amazon Prime, follow these steps:
Go to the Amazon.ca Prime website.
Select Amazon Prime Free Trial from the drop-down menu.
Choose Begin my free trial.
Next, follow the on-screen instructions and set up your Amazon account with the Amazon Prime membership.
You will have access to free two-day shipping, prime music, and prime video if you are on the free trial option. Unless you cancel your subscription, you will be automatically promoted to a premium membership plan at the end of the free trial period.
How to Cancel Amazon Prime Canada Membership
When you join for the Amazon Prime membership, your subscription is scheduled to renew automatically every year. The good news is that you can cancel the auto-renewal option at any time. To disable the autorenewal option and the free trial offer, which you had signed up for earlier, follow the steps below:
Navigate to the "Manage Prime Membership" section of the Amazon.ca Prime website.
Check the renewal date
If you do not wish to continue with the Prime membership after the Amazon Prime free trial option, you can select "Do Not Continue."
Select "Do Not Continue" if you are a Quebec resident with a 30-day yearly or monthly subscription.
To discontinue your paid Amazon Prime subscription, just click the "End Membership" button.
And with this easy step, you can easily and quickly close your Amazon Prime subscription, even when you are on the trial plan.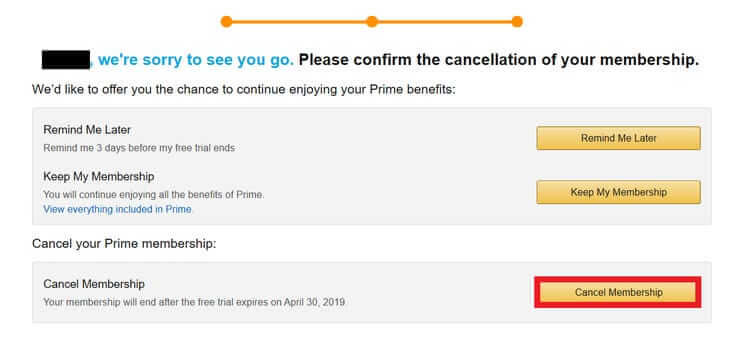 What is the Cost of Amazon Prime in Canada?
How much does Amazon Prime Canada cost? When converted, the Amazon Prime Cost in Canada is the same as the Amazon Prime Cost in the United States.
There are currently two payment options available to you:
Monthly fee of CA$7.99
Year fee of CA$79.99
If you are a frequent Amazon shopper, you can join up for a 30-day free trial for the Amazon Prime membership. This free trial will assist you in making the right decision.
If you decide that Amazon Prime is not for you at the end of the free trial period, you should cancel your subscription before you are charged. If it's exactly what you're looking for, you can make a monthly or yearly payment.
It should be noted that the free trial is not available to Canadians residing in Quebec. If you are a Quebec resident, you can join for a 2-month trial subscription for CA$7.99, instead of the standard CA$7.99 monthly pricing.
Although Amazon Canada raised the price of its yearly prime membership in the United States from $79 to $99 in 2014, the price rise for Amazon Prime is still the same in Canada.
However, just for your information, the pricing is almost is the same that when you consider currency exchange between the USA and Canada.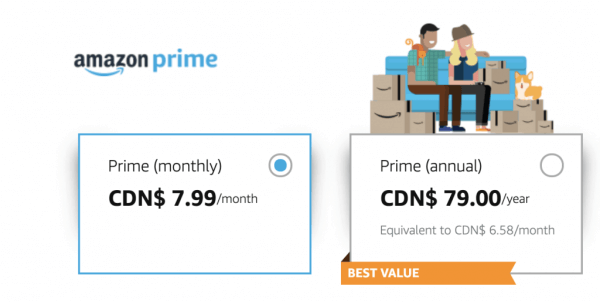 One of the best benefits is for Canadian students that can opt for the free 6-month trial option rather than the standard 1-month trial.
In addition, as a student, you save 50% on the monthly and annual plans. So you have the option of paying CA$3.99 monthly or CA$39 annually for your Amazon Prime membership.
For whom is the Amazon Prime Canada Membership meant?
The Amazon Prime membership is meant for customers that shop frequently on Amazon, which in turn help you save on shipping cost, provide you great deals and exclusive brand listings.
If you are a casual Amazon buyer and buy very rarely on Amazon, then the Amazon Prime membership is of very little use to you. But on the plus side, you can get the Amazon Prime Video Canada option to watch the latest series, music, movies, etc. at a less cost, in fact, you also get a movie premiere that is exclusive from Amazon.
Also, the unlimited photos option is a great deal to store all your photos.
A pro information here is that if you wish to have free standard delivery without the Amazon Prime membership, then you must make a CA$35 purchase during each transaction, without spending CA$79 a year on Prime membership.
What is the Amazon Prime Benefits in Canada?
Amazon Prime membership has a variety of benefits that you should know before you can purchase the membership. The following are some of the benefits:
Shipping is Quick and Free
One of the most important benefits of Amazon Prime membership is the ability to order and have your products sent to your home on the same day. With Amazon Prime in Canada, you will have access to same-day and two-day deliveries.
This functionality is exclusively available to Amazon Prime members and does not include the standard delivery option.
No Minimum for Free Delivery
Typically, you will have to spend at CA$25-35 on a single purchase to qualify for the free delivery option. But with the Amazon Prime program, you will have free shipping regardless. Even if the cost of your item CA$2, you will still have them delivered to your doorstep for free.
Prime Student Discount
Canadian student gets a good deal up to 50% off after a 6-month free trial of Amazon Prime. As a student, it is a lot convenient to order what you want, and what better way to maximize your Amazon Prime membership than by utilizing its amazing offers for your needs.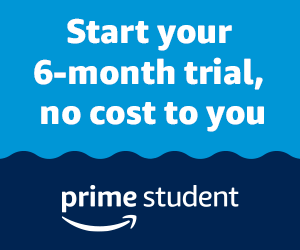 Amazon Prime is available for all students that are registered for any course in a recognized institution in Canada.
Unlimited Photo
Storage in today's world is quite limited, especially when people love to capture photos on their phones and every phone device is not enough to store them. You can sign up with a cloud provider to store your pictures or get external storage, which can be quite expensive.
Instead, you can opt for an Amazon Prime membership that comes with unlimited storage and a very good user interface.
One thing to note here is that if you cancel your Amazon Prime subscription, your photos will be available for 3 months in the storage space, giving you ample time to move them before Amazon starts to delete them.
Amazon Prime Music
With Amazon prime music, you have access to the unlimited and latest music from across the world. It is a great alternative to Spotify which requires a C$9.99 subscription monthly. You will be saving CA$120 yearly by going with Amazon prime membership.
Great Lightning Deals
You get to enjoy a huge sale once a year with Amazon Prime on Prime Days. You get the opportunity to order whatever you want at least 30 minutes before everyone else can. This early access will help you get the best deals and exclusive brand offers.
Amazon Prime Twitch
Amazon Prime membership gives access to unlimited video streaming. Twitch is a video streaming service that alternates with the Prime video service. Twitch video content caters majorly for live video game streaming like e-sport. This is a great feature for gamers.
Amazon Prime Video
This feature is the highlight of the Amazon Prime membership as you can watch the latest movies and series on 2 devices simultaneously in Ultra HD. And this is covered by the $79 annual fee. If you find the content on Prime video to your liking, then the lower monthly price gives it an edge over other video streaming platforms.
If you are looking for an Android TV Box to stream your entertainment services, check out our reviews by Sasha on various Android streaming boxes.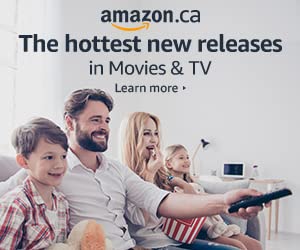 If you wish to install Android apps for streaming, do check our list on various Android apps by Sasha.
Conclusion: Is Amazon Prime Canada Membership Worth it?
Amazon Prime membership has various benefits and features, which can differ based on everyone's needs. If you buy often on Amazon.ca, then without doubt the Amazon Prime membership is well worth the money to get secured and easy free 1-day delivery options.
You can also get Amazon Prime if you wish to have the ultimate entertainment system for your home. However, we will advise you to first take the Amazon Prime membership option, try and use all the features and then decide on the yearly plans.
You can also ask your friends or family that have kids who are enrolled in university and use their student's offer to further use the Amazon Prime membership for your needs.
You can check up this statistics to help you understand how valuable the Amazon Prime membership is.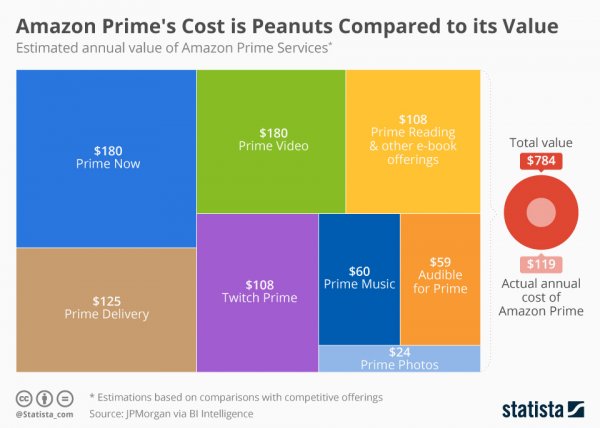 Related Read:
---