Roku is an incredible streaming device that is common in every home in Canada. It is user-friendly to use and quite flexible in its form factor.
However, one of the things that we found annoying was that the Roku displays advertising very often, which is not a pleasant experience for users.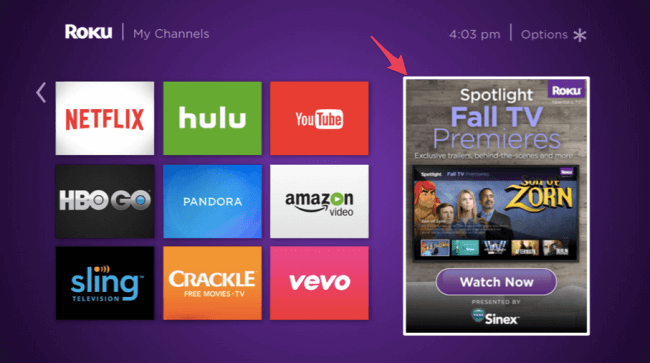 When you are watching a Netflix show or gaming on your Roku device, you are interrupted by these advertisements. This can spoil your mood and your entertainment quotient.
The major problem is that Roku does not have any native way to prevent advertisements or block ads on your Roku.
However, we have researched various forums and the internet and have come up with a solution. In this post, we will teach you how to completely disable advertisements on your Roku device.
Before we begin, you can read few of our posts we have written about the Roku device:
Why Should We Block Ads on Roku?
Ads are everywhere. They are irritating, and occasionally expose you to viruses and malware. Thankfully, disabling advertisements on your Roku is not that difficult. However, many people argue that ad blocking should be done only if you know what you are doing.
Also, people claim that ad blocking is ethically wrong and cause possible monetary damages to content creators. The explanation is simple: the internet's main business model is an advertisement. They believe that it will all collapse if everyone starts using ad blockers.
But this is just one side of the issue. For most people, advertising is simply bothersome, and blocking them is a way forward as we have already paid for the device and pay every month for the content.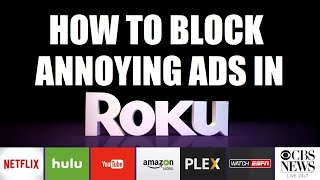 Besides, Canadians that prefer to block advertising typically do not wish to buy those items. Advertising firms follow the behavioral habits of users, and many consumers do not appreciate that as it intrudes on their privacy.
If we further talk on the subject, we understand that ad blocking is a moral duty. Customers should have the choice of selecting what to see and what not to view on their devices.
So, if you think you do not want to view ads, you should have the opportunity to prevent them on your device.
There are several benefits of blocking advertisements, and you can experience these benefits by simply knowing how to stop commercials on your Roku device.
First, it offers you greater control over what you do online. Advertisers offer you relevant advertisements by acquiring sensitive information about you.
By disabling advertisements, to some extent, you prevent unknown servers from monitoring you and your activities.
It also de-clutters your Roku experience, which means you can focus on truly what you want to focus on. With fewer interruptions, you will find your favorite program more pleasant and entertaining to watch.
How to Limit Ads On Roku?
Roku broadcasts a lot of commercials, which is annoying for many customers, even after purchasing the device. Like most individuals, the advertisements are of no value and will not interest you much.
We have sourced the internet and have come up with a technique using the Roku settings to at least reduce the advertising.
As Roku is a more closed-nit device, you cannot fully block the advertising, but you can surely reduce the frequency. This helps you enhance your experience with the Roku device.
Few online blogs will provide you the technique to completely disable advertisement. But remember, you will face technical difficulties with your device if you disable all advertisements. It can completely impact your Roku experience.
Hence, restricting the ads is a lot better method to maintain a balance with this issue. You will not feel distracted if there is very little advertising.
By default, ad tracking is enabled on your Roku device. Through the setting, you have to limit the ad tracking option. Roku analyzes your search history, stores important data, and then offer you tailored advertising. Again the AI may not be accurate for your interests.
Follow the following steps to limit the ad-tracking option on Roku:
On the Roku device, go to Settings and then select Privacy.
Click on the advertisement option.
Find the Limit Ad Tracking option and click this option to activate it.
Restart the device.

In this simple way, you can limit targeted advertisements on your Roku device.
If you want to understand how to completely block advertisements on Roku, the following are the simplest methods to accomplish the process.
It will not stop generic advertising from coming up on your device, but there is still a way to block ads from the source of your internet. You can easily adjust settings on your network and disable Roku advertising completely.
The following information requires you to have the technical know-how on how the internet settings work on your device. Kindly proceed with caution and only if you know what you are doing
How to Block Ads On Roku from Your Internet Router?
From your internet router, you can ban certain websites straight from your router from accessing your connected devices.
This is an efficient technique to prevent external services from showing advertisements on your device. However, this technique will not remove all the advertising.
Here are the steps:
Use your computer and open your router settings page. Ideally if you enter the IP address in the browser, it should open the admin page.
Next, go to the advanced option and then click on Security.
Go to the sites that include the domain name and keywords.
Add the following urls to your block list.


cooper.logs.roku.com
track.sr.roku.com
p.ads.roku.com
bif.sr.roku.com
traces.sr.roku.com
cloudservices.roku.com
scribe.logs.roku.com
amarillo.sb.roku.com

Restart the device.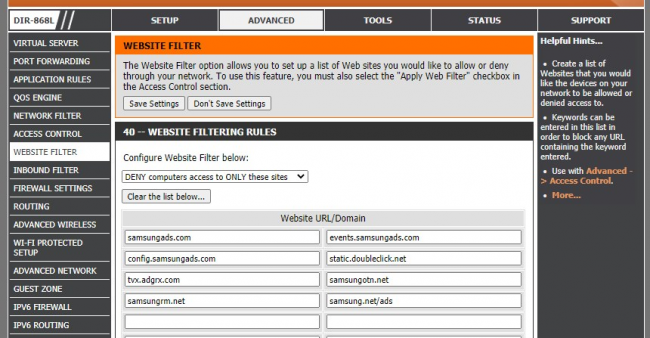 With this method, your Roku home screen will get rid of all advertisements. However, this method will not block the advertisements from coming up on Roku.
Additionally, the steps mentioned above will not work on all devices, also Roku may change the analytics URL in the future which can further stop this method from working.
You can also read more information about blocking ads on various Smart TVs on this post: https://lazyadmin.nl/home-network/how-to-block-ads-on-your-smart-tv/
How to disable Interactive or Popup Ads on your Roku?
Regular ads are always irritating for viewing channels on your device. It is like adding double the advertisements units on your Roku, one that you get with the content and the other with the device.
Roku's current operating system offers this functionality, which brings up additional commercials during ad breaks. However, these make viewing your entertainment app more obstructive.
The good news is, you can deactivate the interactive advertisements feature on your Roku. Here are the steps to achieve that:
On the Roku device, on your home screen and go to Settings.
Next go to the Privacy option.
Click the Smart TV Experience option
Then go to the TV Inputs and switch off the Use Info to switch the pop-up ads on Roku.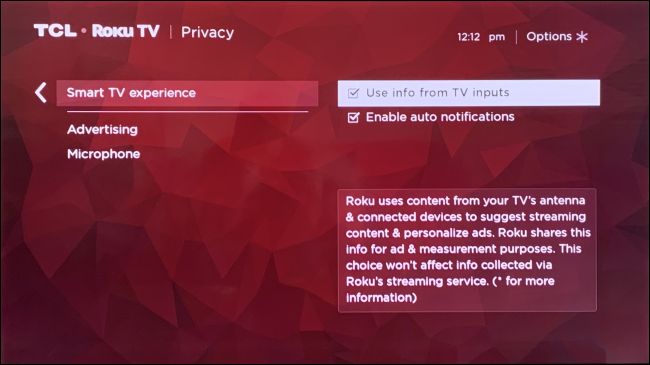 One of the important point to remember here: if you disable this function, the suggestions from Roku will also be removed. This feature is based on the Automated Content Recognition option. With the use of this function, your watching habits are evaluated and therefore many contents are recommended based on your interests. If you still use this program, further episodes of the same show will be recommended.
If you use Roku TV devices, you will be regularly annoyed by the interactive advertisements. You will not have to deal with this issue if you have a Roku stick or Roku streaming box.
If you are looking for an IPTV service for your Roku device, you can check our post where we have reviewed the top IPTV providers in the country.
How to use Ad Blockers on Roku?
Are you still wondering how to stop advertisements on Roku? Using an ad blocker is the most effective approach to stop them.
An ad blocker can help you stop all advertisements and commercials on the internet. Different browsers have different ad blockers, and all of them are not compatible with Roku devices. But don't worry, there is a way out of this dilemma.
With the aid of a third-party ad blocker, it is easy to stop all online advertising from your network. You can set up the AdGuard DNS, which is a free and easy-to-use application. You will be able to install the app even if you have no expertise with the setup.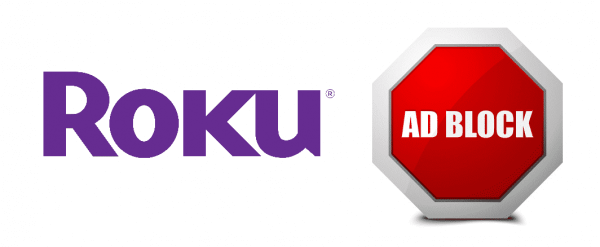 With AdGuard, you can block advertising on your iOS, Android, macOS, Windows, and Ubuntu devices. It can also help you prevent advertising from the router. The setup procedures and other information can be found on their website.
This is a very flexible service. Apart from eliminating advertisements on Roku, it can also help filter pornographic material if you have kids around. It blocks tracking, phishing, and all sorts of advertising. The database of the AdGuard app is continuously updated.
Additionally, many ad blockers function quite well. Before you pick the right ad blocker, make sure you read several reviews to understand what other people think about it. You should do your research to discover more about ad blockers.
Summary – Free from Ads on your Roku
You are not the only person who finds ads irritating. The good news is you can make the streaming video more enjoyable by simply knowing how to prevent ads on Roku.
If Roku is still isn't the right streaming device, you can also read about Android boxes that can help in your entertainment needs.
The solutions mentioned above will not prevent all ads, but will surely limit the number of adverts shown on your Roku device while streaming.
---