This post explains you the Best Streaming TV Canada Edition that will help you watch the latest and most popular TV sitcoms, movies, sporting events, News, etc. all from your android TV box.
Also go ahead and read the post on Best Streaming Services Canada for the best media entertainment in live streaming.

The process is very simple and easy. Just connect your TV to your Android TV box using the HDMI 2.0 port and with your fast internet connection via the Ethernet cable, you can view every online stream, right from your television.
This helps you reduce your cost of expensive cable subscription. In addition, you are free to choose the media content that you are most interested in rather than subscribing for the entire collection, which you never watch.
The OTT market is completely huge and has being gaining a lot of attraction, even from the local Canadian TV channel providers.
On this post today we will see the Best Streaming TV Canada Edition – a genuine alternative to your cable TV channels.
Our list covers the most watched OTT providers available on the market that you can use to view online content or stream TV, specially available for the Canada market.
More information on our top blog posts:
You can also check out our great post on Best Android Tv Box Apps – Canada Edition for more information.
You can also check out the detailed review on Apple TV Canada Review 2020 + Price | Great Deal Inside
---
1. Netflix
Cost: Starting $9.99 per month
First on our list the very popular Netflix. If you have been an ardent fan of Netflix, you will know the shows like Orange is the New Black, House of Cards and Stranger Things.
Netflix is the largest OTT provider, specially in the original content section. You can watch movies & TV shows online or stream to your smart TV, or any other media device. You can use the app or streaming online using the browser.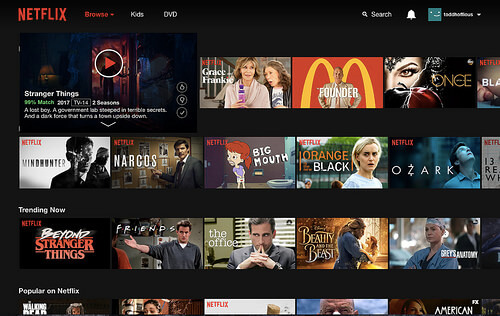 We also loved the VOD collection that is nicely grouped in different categories for every genre and for every region. The content is from every country across the globe, giving you a complete freedom to choose from.
The lovely 1 month free trial is a worth try, to understand how Netflix works and the media content available online on their platform.
From exciting and full ad-free TV shows to classic movies, Netflix has everything to offer to satisfy everyone's entertainment needs and liking.
---
2. Amazon Prime Video
Cost: $79 annually
Not many know that with your Amazon Prime membership, you not only get free 2-day shipping from Amazon.ca, but also access to the very exclusive Amazon Prime Store that houses some the best media content available online.
You download wide-variety of latest movies and TV shows on your Android-powered app at anytime, anywhere.
In addition, the very powerful IMDb database is a place, where you can search for any detail about an actor, song, or movie related information during playback.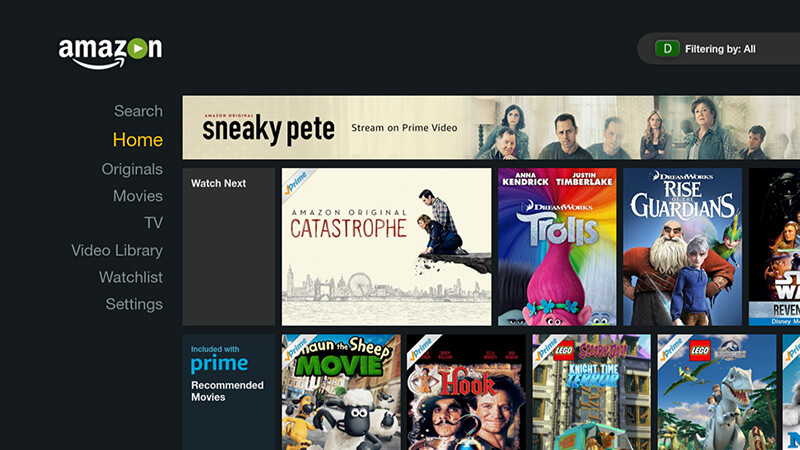 One of the other highlight of the app is the Amazon channels that allows you to view over 100 premium entertainment channels such as HBO, SHOWTIME, STARZ & Cinemax.
You just need to pay for the channels you want, with no connection to cable, and flexibility to cancel anytime.
On the trial front, you get to view the first episode of selected TV shows for free, with minimal advertisements. The VOD content is extremely large, simply purchase or rent the media stream that you want to view, from a collection latest & popular movies and TV shows.
Amazon Prime is quite a new kid on the block and is giving stiff competition to Netflix. However, the categories on Amazon is not very robust than you find on Netflix.
But, you get featured shows like American Gods, The Man in the High Castle, Mozart in the Jungle and many more including the latest "The Tick".
Do make a choice with Amazon Prime Video that is revolutionizing the way you view your entertainment.
Click here to view Amazon Prime Video
---
3. Acorn TV
Cost: $4.99 per month
Acorn TV brings you live streaming media, all the way from Britian. If you love to watch British show, then Acron TV app is the one you should try, bringing your the most popular and classy streaming content from the Queen's place.
The app brings to you an instant access to leading categories featuring media content in various genres like drama, mysteries, comedy, documentary, and more. You will find new amount of content added always to the content every week.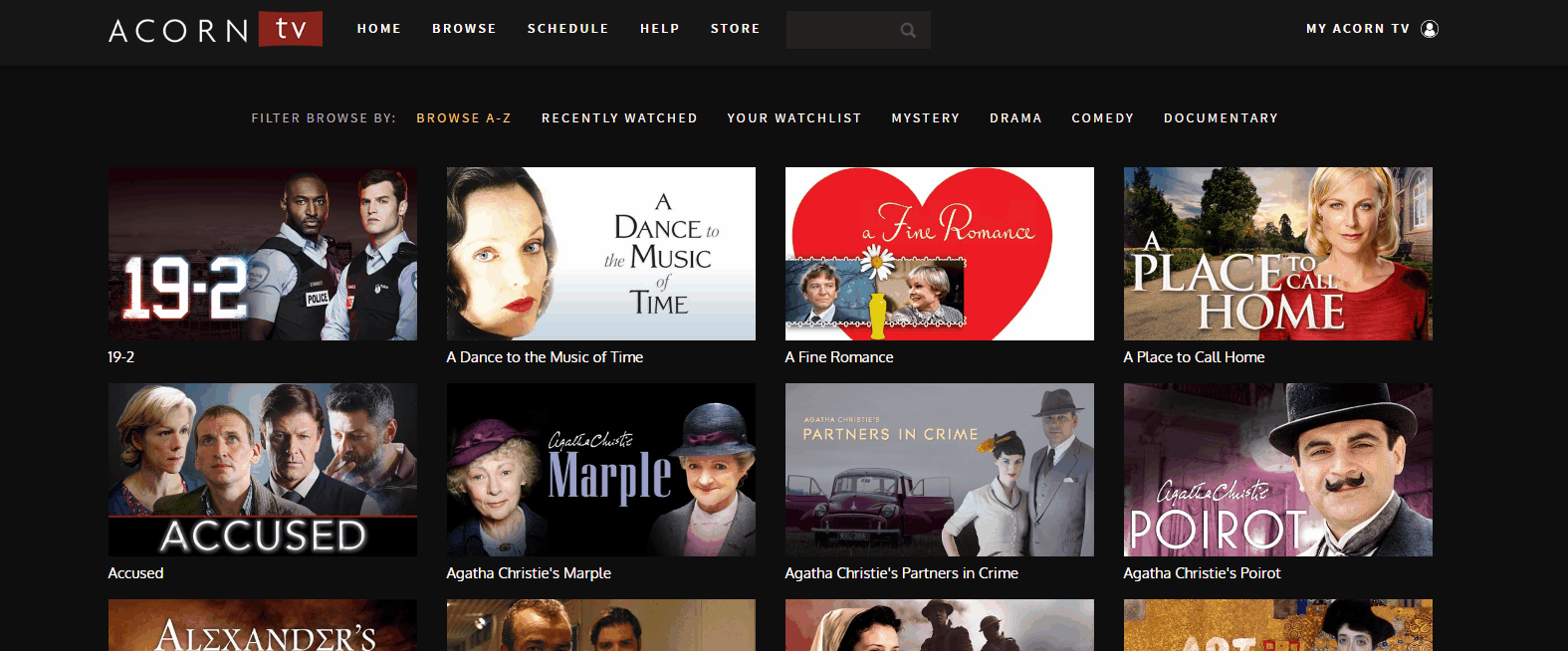 Just search for the title you looking for and simply start streaming the media on your television, or add it part of your watchlist.
The best part is the app is completely add-free with the low monthly fee.
The VOD collection includes classic, very difficult to find gems and new media content across regions of Britian, Ireland, Australia, and others.
The most famous shows includes the A Place to Call Home, Doc Martin, Brokenwood Mysteries, Foyle's War, Midsomer Murders, and Murdoch Mysteries.
You can also view the TV originals from Acorn that include Agatha Raisin, Striking Out, Detectorists, and Loch Ness.
On the trial front, you can opt for a free trial exclusive for 7-days across all devices. You can cancel anytime. You can also pay directly using your Google PlayStore account.
If you are on of the those folks from Canada that loves Britain and its culture, than Acorn TV is best bet for British shows, but do not expect the very popular hit sitcoms from BBC.
---
4. CraveTV
Cost: $9.99 per month
CraveTV is a streaming app, specially made for TV lovers, sans cable. This the only OTT provider, exclusive from the Canadian region, powered by the Bell Cable.
CraveTV has a massive collection of VOD content, available for people in Canada. You get the best stream quality on the app.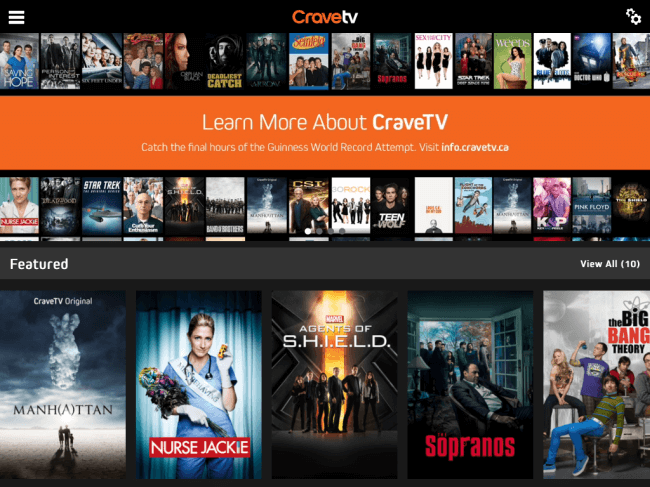 The collection includes the very famous and popular sitcoms and movies on the internet, all thanks to the exclusive contract by Bell Cable.
The collection includes shows like Billions, Affair, Chi, SMILF and Ray Donovan.
You also get HBO exclusive shows like Game of Thrones, Sex and the City, The Sopranos, Big Little Lies, Silicon Valley, and many popular ones available on HBO.
The comedy collection on CraveTV is the USP, where you can stream shows like South Park, Workaholics, Seinfeld, and The Big Bang Theory.
Wait! there's more on the original and exclusive content from Bell, like Letterkenny, Casual and Handmaid's Tale.
You can opt for free service on CraveTV, if you have subscribed to the cable subscription from Bell, giving you dual benefits of cable plus streaming over the internet on any streaming device.
---
5. Shudder
Cost: $4.99 per month
Shudder is an all-exclusive app for people in Canada that love thriller, suspense and specially the horror genere.
The service is brought to you by America's leading cable network AMC that brings to you the largest collection of horror and supernatural titles, which you can subscribe at your convenience.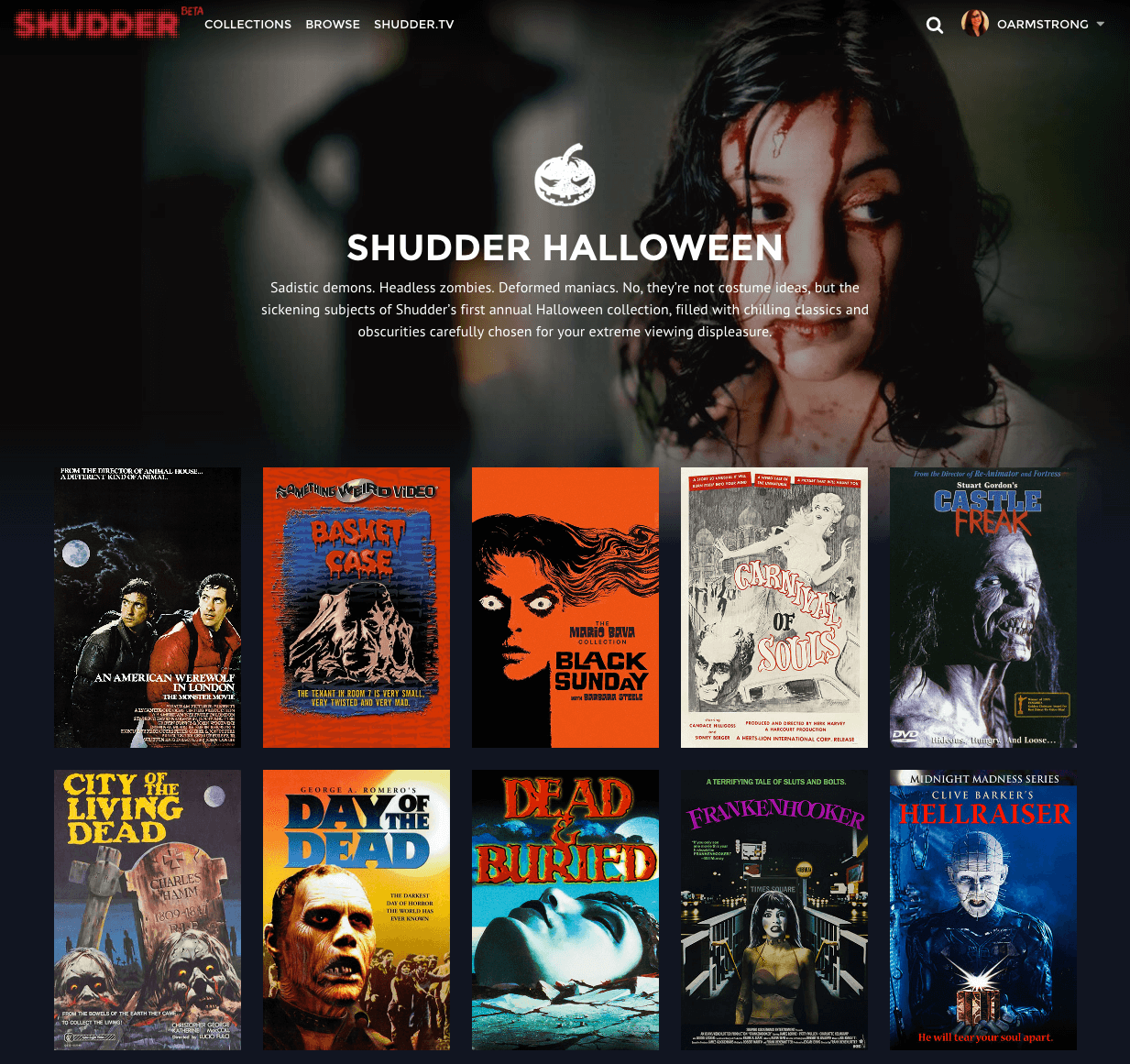 The collection includes the very famous Ju-On series, Insidious and the Faces of Death movies. But, as a whole you get a hell-lot of movies that you have not seen or heard off.
These movies are simply fun to watch, given the thrill and fun you can have, while chilling on the Saturday night at home.
The entire streaming collection is provided with an ad-free experience, and you can stream the movie title across many streaming devices.
---
6. Crackle
Cost: Free
Crackle brings to view free to stream media content from Sony Pictures. The catalogue is not very detailed and exhaustive, from the list on Best Streaming TV Canada Edition we saw so far.
You get to see famous Hollywood movies, TV shows and various Crackle Originals, spanned across vaious genres like comedy, drama, action, and many forgotten hits.
Sit back and enjoy special screening of various shows for international stars like Rupert Grint, Charlie Sheen, Martin Freeman, Kate Bosworth, Jerry Seinfeld and many more.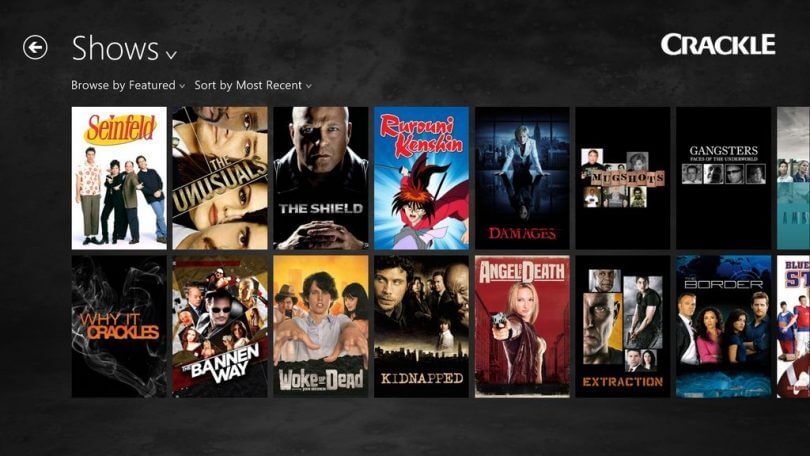 You can also check out the spotlight section, bringing you the hand-picked recommendations fro Sony Pictures Studio. one of the interesting feature we loved was that you can start from you had left from last in your free account.
An easy and convenient way to watch any stream through the app.
But for the price, you get a lot content that you can stream online for free. Simply install the app and browse the entire collection.
Few highlight media from the app are Seinfeld, Shaun of the Dead, Point Break, and lot more to see and experience at home.
When things are free, you get ads. The ads on Crackle have started to freak out subscribers, which kills your entertainment experience. But, do give it a try for the free popular media content
---
7. Tubi TV
Cost: Free
Tubi TV is one of the popular streaming TV app available on the Google PlayStore that gives you access to popular movies and TV series in full HD for free.
You do not need to sign-up using your credit card. Every show is supported by few advertisements, rather the ones we get on our cable subscription.
Tubi TV has the largest collection of legally free movies, action flicks, korean dramas, anime, horror, comedy, etc. that you can enjoy at anytime and on any device.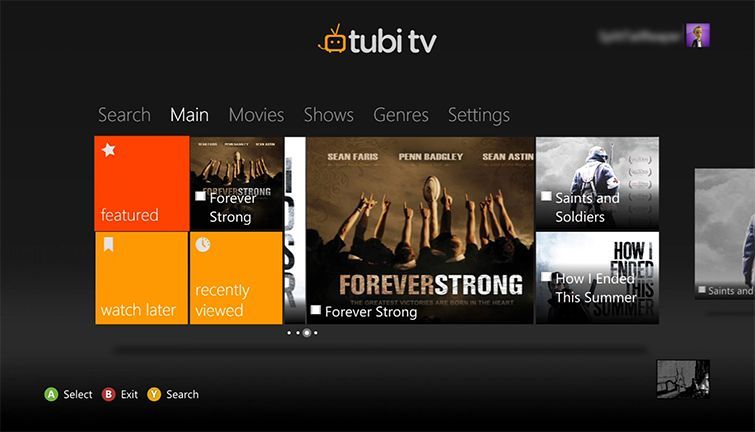 The goal of the company is to give everyone the most desired streaming TV experience for free. Every week new movies and shows are frequently added to the collection. So be prepared that you get to see new shows every week.
You can also use the chromecast feature to stream the movie from your Android device to any connected TV. Finally, you also get the features like favorites, watch from where you pause, etc.
You should definitely check out Tubi TV and experience free TV and movie online. Check out Tubi TV App
With that we have covered the most famous OTT app online that will help you forget your expensive cable subscription for good at a very cheap cost.
---
You can also check out our post on:
Best Streaming TV Canada Box
To effectively run the above streaming apps, it very important that you opt for an android TV box that is very powerful and capable to stream online media content effortlessly and easily.
We have already worked in detail the above aspects on our post the Features of Top Android TV Box.
Just to quickly summarize, you need the following features, when you buy an android Streaming TV box.
Latest and pure android experience (pref. Android 7.1.2)
Simple and TV-like UI, without any bloatware
Minimum RAM of about 2GB
Quad-Core processor pref. S905X that allows streaming upto 4k and 30FPS
Ethernet connection
Wifi connectivity, pref. dual band with support upto 5G
Branded product with 1 yr warranty and support from company
We highly recommend the following Android TV box that you can view the detailed reviews.
Streaming Services Canada
In this section, we list the best yet unknown streaming services active in Canada. These service are focussed for the people in Canada, providing streams across different languages and genres, specially the French-Canadian province.
1. David's Tech Store – Best IPTV Streaming Provider
David's Tech Store is a leading IPTV provider that provides 500+ USA & Canada channels in SD+ and HD formats. The cost of the IPTV service starts from $CAD 20, with attractive discounts on larger plans.
The service works on Android TV Box, Amazon Fire Stick, Smart TV, STB EMU, etc. You can also view the IPTV service on your smartphone and tablet.
The service brings to you latest Canadian-French channels across several regions of Quebec.
Read here on the review on David's Tech Store
2. Club Illico
Club Illico brings you a great collection of French language content from the Quebec region, which is run by Vidéotron. The service works well on most tablets, Android and on iOS. device.

The service is also available for a free trial for a month and then a $CAD 9.99 per month. This streaming service brings to you exclusive content including shows like Expanse, Blue Moon and The Avengers.
Click here to view Club Illico
3. Crunchyroll.com
Crunchyroll is a special streaming service for Canada that provides free streaming supported by ads. You can also opt for high definitions streams with no ads for $7 per month.
The service is available in most streaming devices like Roku, Android, iOS, windows, Chromecast, Apple TV and also view the service on gaming consoles like Xbox, PlayStation, etc.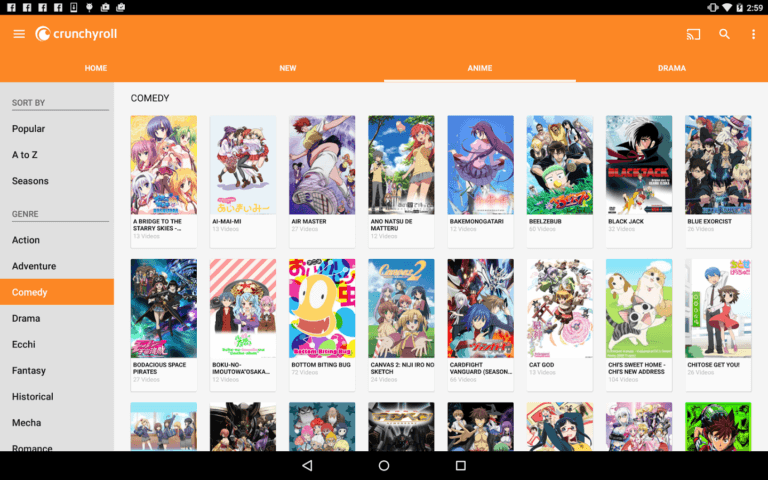 This service is speciallt known for Anime streams, for people that love to watch Asian TV programs, including popular Japenese Anime programs, like Sailor Moon, Boruto, My Hero Academia, Attack on Titan, and Naruto Shippuden.
You can also go to the service and buy figurines and other novelty items, relating to Anime and Manga. This stream is sure to help you watch all those popular animated content.
4. Mubi.com
Mubi is just like Netflix that brings to you latest and original content. You can view the popular streams from independent filmmakers.
The service has now evolved and brings to you a curated and full fledged streaming site with popular cult classics and classic films to watch.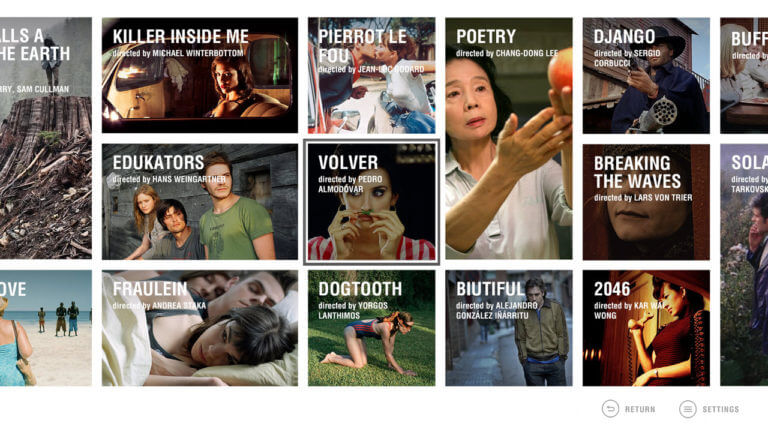 Mubi.com is supported on various devices like PS, Mac, Apple TV, Roku, Smart Smart TV, and other gaming console. You can also run this streaming site on your Amazon Fire Tv and Amazon Fire Stick.
The membership to this site is available for $6 per month. We loved the collection and with at a time more than 30 titles are available for entertainment, with every day you receive a new stream.
The highlight of the service is presence of classics like Roman Holiday and Lost in Translation.
5. Seeso
Seeso is a exclusive streaming service available on the Roku streaming player, and Android, iOS, Amazon Fire devices.
Seeso brings you the world famous comedy serials and movies at your disposable. It is famous for its NBC Universal categories and includes various special, originals, comedy movies and stand-up acts to watch and get entertain.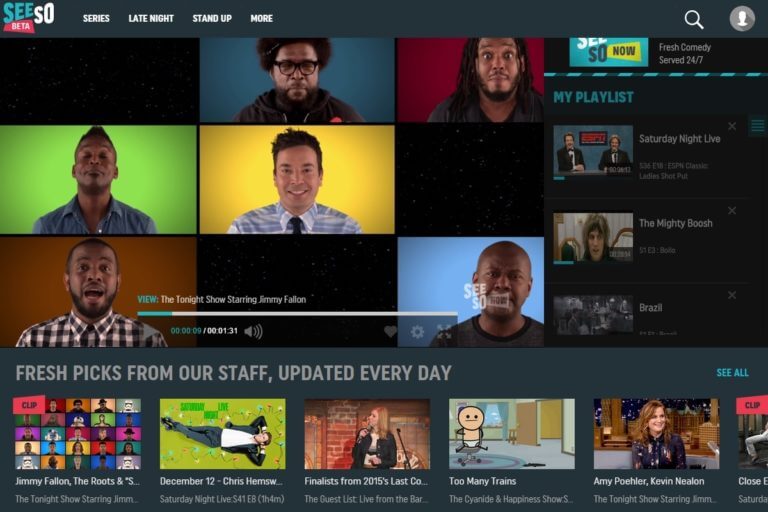 You also get the exclusive NBC shows like "The Tonight Show" and "Saturday Night Live".
The plans on Seeso starts from $4 per month.
---
With this, we conclude the Best Streaming TV Canada Edition and the process to select the Best Streaming TV Canada box so that you can enjoy your entertainment experience sitting at home.
---