This post gives you a fair review on Sling TV Canada Edition, and makes you aware, if SlingTV is the right approach in the quest to eliminate your cable subscription for good.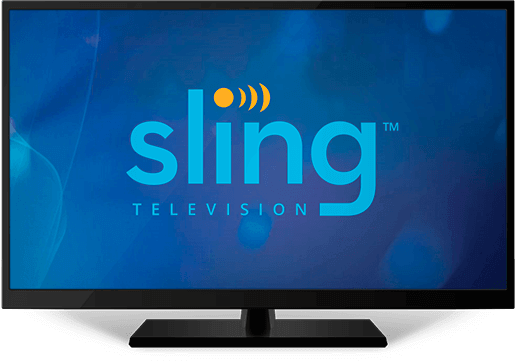 Our monthly expense for entertainment lies on our internet and cable subscription.
While the internet package is going on reducing, while the cable package is ever increasing.
Check out Best and Cheap Alternative to Sling TV section.
With new trends in technology, you get a lot of cheaper and faster internet connectivity, and in the social age, our internet connection has become a part of our daily life which we cannot leave out.
So with the advent of internet, it makes complete sense to eliminate your cable subscription, and hook on to the new trend of streaming via various OTT apps, available on the market.
You can also check out our review on Best Android TV Box Canada Edition – Buyer's Guide 2019 to understand about what is android TV boxes.
This cord cutting move will surely help you save a lot of dollars, in fact reducing your entertainment cost significantly.
However, with so many providers on the market, which one to choose is the question every person in Canada experiences.
Read more information on the trends to cut cable subscription at: Get the Latest Internet TV Canada Edition – Complete Guide
Today, we start our review with Sling TV has is receiving rave-reviews in the USA and has now moved their attention to Canada.
With a monthly cost $25, we feel that the Sling TV is the best Live streaming app on the internet. Why pay over $85 approx. per month on cable, where you get that for just $20, making a complete saving of approx. $850 per year.
You get around 30 live TV channels for a standard pricing package on SlingTV. You also get a 7-day trial option without any contracts to try out the service for free, with a option to cancel anytime.
Let's begin with our review and check what the SlingTV has in store in terms of its offering and performance.
Review on Sling TV Canada
SlingTV Review
Summary
Pros
Cheaper than cable plans available
Free Roku stick with 1-month plan
Choice to customise your channel bouquet
Support for many variety of devices
Cons
No local channels, specially one available in Canada
No Canada French Channels
Very limited DVR functionality
Different plans that have different set of channels, causing confusion
Not easily available in Canada
---
What is Sling TV?
Sling TV is the famous live TV streaming application that allows you to view 30+ TV channels through streaming on your television for only approx. $25 a month.
The video streaming through is the app is very smooth that is possible using your Ethernet cable (preferred) or through wifi present on your smart TV. This helps in eliminating your cable TV subscription for good.
Sling TV is very easy to use, and we loved the concept for this video streaming provider of cable television over the internet, with a 7-day free trial, including no contract, no activation free, with a cancel anytime option.
Background of Sling TV
SlingTV falls under the umbrella of Dish Network. To give you an idea, Dish Network is US-leading cable TV provider, and is ranked at 4th largest video provider by total number of subscriber base.
That just shows the amount of license support that Dish Network owns in the industry.
The company decided to try out the Internet TV service, way back in the year 2012, and had named the service as Dishworld. It was only available on Roku devices.
As the years passed, and signing various network deals, the company decided to re-brand the internet TV subscription to SlingTV.
So with this, you can see the brand support SlingTV has with its support. You also get the world-class technology help in the app, with continuous update for every device.
SlingTV Channel Packages
The following image gives you a partial list of channels available under the SlingTV's various plan.
Click here to view complete list.
The standard SlingTV orange service is the most preferred plan and but can be viewed on a single device at a time. While, the Sling Blue service supoort multi-streaming and can be watched across 3-devices at a time.
Sling Orange ($25/Month) gives you 22+ channels including
The Sling Orange service is a single stream, you can only view it on one device at a time. The Sling Blue service is multistream, you can view it on up to three devices at one time.
SlingTV has three core packages:
Sling Orange ($25/Month): You get approx. 29+ channels, that includes many major channels like A&E, AMC, AXS TV, BBC America, Bloomberg Television, Cartoon Network, Cheddar, CNN, Comedy Central, Disney Channel, EPIX Drive-In, ESPN, ESPN2, ESPN3, Flama, Food Network, Freeform, Galavisión, HGTV, History Channel, IFC, Lifetime, Local Now, Newsy, TBS, TNT, Travel Channel, Tribeca Shortlist, and Viceland
Sling Blue ($25/Month): In this package, you get opver 45+ channels that includes the channels available on the Sling Orange package, without Disney & ESPN channels. But, in return you get BET, Bravo, El Rey, FOX, FOX RSNs, FOX Sports 1, FOX Sports 2, FX, FXX, Nat Geo Wild, National Geographic, NBC, NBC RSNs, NBC Sports Network, SYFY, truTV, UniMás and Univision.
Sling Orange + Blue ($40/Month): This package includes the channels from Orange + Blue, giving you a total of 50+ channels. Here, you also get choice of selecting is both (so Blue with the ESPN, Disney and Freeform channels added back) and a total of 50 channels.
You also get to select add-ons part of the extra package that costs per month:
Sports Extras ($10) NFL RedZone, NBA TV, ESPN SEC Network, SEC Network+, Pac-12, ESPNU, ESPNEWS, NHL Network, beIN SPORTS, Golf Channel, ESPN Goal Line, ESPN Bases Loaded, ESPN Buzzer Beater, Campus Insiders, Outside Television, Motors TV North Am, Univision Deportes
Kids Extras ($5) – Disney Junior, Disney XD, Nick Jr., NickToons, Boomerang, BabyTV, TeenNick, Sling Kids, ducktv
Comedy Plus Extra ($5) – MTV, Spike, MTV2, CMT, GSN, Logo, TV Land
Lifestyle Extra ($5) – VH-1, E!, Oxygen, Cooking Channel, DIY, FYI, Hallmark Channel, WE TV, Lifetime Movie Netowkr, Hallmark Movies &, Vibrant TV, Mysteries, Z Living HD
Hollywood Extra ($5) – Epix, Epix2, Epix Hits, Epix Drive-In, Sundance TV, Turner Classic Movies, HDNet Movies
News Extras ($5) – CNBC, MSNBC, The Blaze, BBC World News, HLNFusion, Euro News, France 24, News18, NDTV 24×7, RT Network, CCTV-News
Broadcast Extra ($5) ABC, Univision, UniMás
World Cricket Extra ($5) – Willow, Willowxtra
In addition, you also get the following premium channels, but all as an additional cost:
HBO at $15/Month
Showtime at $10/Month
Cinemax at $10/Month
Starz (including Starz West, Edge, Comedy, Encore, Kids & Family) at $9/Month
The list goes on, when it comes to channel selection at Sling TV Canada Edition. You can also opt for more international and Spanish selection from the unique list.
Where Can You Watch SlingTV?
You can watch the services from SlingTV on any device that has an internet connection, that is, any device that supports streaming television over the internet.
To name a view, the Sling TV works comfortably on Apple TV, iOS, Roku, Amazon FireTV Stick, Chromecast, XBOX, Android via apps, and on your computer using the web-browser.
If you are interested in Kodi, check out our post on: Best Android Tv Box Kodi Canada Edition – Buyer's Guide 2019
You cannot view SlingTV on your PlayStation console, due to the PlayStation Vue competition.
You can also get a smart TV from Amazon and directly run SlingTV via Wifi. You simply need a faster and stable internet connection, preferably through the Ethernet
One of the highlight of the SlingTV service is that you can also view the service on any non-internet powered television that supports the HDMI port.
The option is through the Roku streaming stick that can directly plug into your TV's HDMI port and connect on the internet via Wifi.
Currently, you can get a Roku streaming stick for free, when you sign-up for the monthly plan on SlingTV. This can bring a lot of saving in buying a separate device that supports internet connectivity, plus a internet-powered subscription plan.
You can also catch up on other services like Netflix, Hulu, Amazon, etc.
Go ahead and check out our detailed post on: Best Android Tv Box Apps – Canada Edition
Should You Try SlingTV?
Our answer is a big YES. Internet-powered television is the future and with technology, the cost is going to be reduce in the near future. You need to start investing in technology or device that supports internet TV.
The offerings from SlingTV are really terrific and you get a hell-lot to satisfy your entertainment needs for a minimal cost.
At the same time, you also get a choice to select the channels that you are surely going to watch in the month.
Hence, you will only pay for that you need without any monthly commitments, saving a lot of money that drains from cable subscription.
Another reason is that the streaming of TV over SlingTV is very stable and faster, due to the company's brand and contribution to technology.
The plans are also quite attractive, given the wide-variety of selection that they offer for everyone.
What We Did Not Like?
You do not get any local channels on the listing. Also, the SlingTV is only limited to few countries, especially the United States. They have conveyed that they soon be launching the service in Canada.
But, the launch seems again a bit not concentrated for the Canadians, since most of the channels are focussed to the USA again.
For local Canadian channels, you need to opt for an OTA antenna, or an IPTV service provider. You can also check out our section on Alternative to SlingTV Canada.
In addition, the plans are too confusing on the Orange and the Blue. You need to read the fine print very carefully to know which channels you will subscribe on the respective plans.
Also, any addition premium channel involves a cost, even if you want to view only 1 channel, you need to subscribe the entire bouquet.
The Orange plan which is the basis plan allows you to view the streams on a single device, but the blue plan allows you view the streaming media on 3 simultaneous device, but you loose on great entertainment channels.
You cannot view SlingTV on your PlayStation, as Sony runs their own PlayStation Vue service, which is a strict competitor to Sling.
Finally, again you do not get a recorder within the plan. You need to subscribe to a 5/Month additional plan to access the Cloud DVR service that can record upto 5-0 hours of movies, TV and other shows.
You can also read about Get the Valve Steam Link Canada Edition for PC + Review, the best gaming link for your television.
What Channels are Not Available – Sling TV?
You do not get any local regional channels, specially from Canada. In addition, many popular channels are unavailable, to name a few:
Animal Planet
Discovery channels
Fox News
MLB Network
Nickelodeon
OWN
TLC
Moreover, regional sports channels that showcase professional baseball, basketball, and hockey games as part of the seasons, are not available on the network.
Sling TV also lacks many regional sports networks (RSNs) which are probably found on your local cable service.
These vary by locality, but typically include channels that show professional baseball, basketball and hockey games in the regular season, for example NESN in New England and MSG in New York.
SlingTV – Promotions
SLingTV is running an offer that gives you 7-day free trail, which you can use to try out sling TV for your satisfaction. We heard that few people faced issues in streaming channels, and certain channel froze on streaming.
So the trial plan is very essential to check if your internet is capable to handle the internet television, and estimate your cost involved.
Also, you need to try out the channels that fit in your requirement. If they are not available, then it makes no sense to subscribe to SlingTV. Whatever your choice, do give a try to Sling TV Canada Edition.
Cheaper Alternative to Sling TV Canada
We do not endorse or promote IPTV service provider that stream content illegally without a valid license. The post contains data from the internet and is purely for information purpose. We do not intend to violate any law. The service provider mentioned in this post are no way related to WittyEdge.com
We have already seen that SlingTV is a good alternative to your cable subscription, only if you want to watch channels from the USA. But, for people in Canada, this service becomes quite irrelevant, since you do not get Canada-specific channels.
We have also heard stories, where people in Canada have failed to access Sling TV. You will have to try a few hacks to access the service that is very tedious and confusing.
This service hence makes no sense to replace your cable subscription, if you do not get the channels you need.
Enter David's Tech Store, a premium IPTV service provider that gives you local, plus international channels across the USA, Canada, France, Spain, Italy, etc. All this, for a bare minimum cost that starts at only CAD $1.99 for 2-days.
You can check the entire collection of channels available on the service at: IPTV Channel Collection
The monthly plans are quite flexible, giving you option to choose for monthly plan at CAD $21 or quarterly plan for CAD $45, all this for over 500+ channels in SD+ and HD quality.
David's Tech Store provides you a complete package of channels, and does not differentiates in the amount of channel that you choose, be it even in the trial plan.
This Internet Television Provider has stables servers with boasting of 99% uptime, and a month guarantee, in case the service goes down.
You just need a Best IPTV Box Canada Edition to run the service very well on your TV.
Their support is very helpful in setting up the accounts, or if you need extension on the trial plan.
The VOD collection is the best, you get over 2000+ latest movies and TV shows to choose from. You also get an interesting feature to record your favorite show, using the in-built video recorder, right from the app itself.
Do not go with the idea of creating a fake ID and using US-based credit cards that have been advertised on most services to access SlingTV.
The entire process is very complex, involving VPN, fake IDs, prepay cards, etc.
Also, in case you get caught, your account can also be banned.
The interesting cheaper and best alternative to Sling TV Canada is to opt for an IPTV service provider. We feel that David's Tech Store is the best when it comes in providing local channels for Canada & USA, specially Canada French channel audience.
Click here to read detailed review on David's Tech Store – Best IPTV Provider
Conclusion – Sling TV Canada
Sling TV is creating is a quite of craze in the United States, but we feel that the craze and hype is not that active in Canada.
We can confirm that the service of SlingTV is inaccessible for people in Canada, making it quite difficult for Canadians to move towards the cord-cutting journey and give up their cable subscription.
Do try out our cheaper and best alternative to Sling TV Canada that will give your comfort and help you in watching television at a cheaper cost.
---