In this post, we will review the Steam Link Canada Edition that makes a great addition to our entertainment system at home.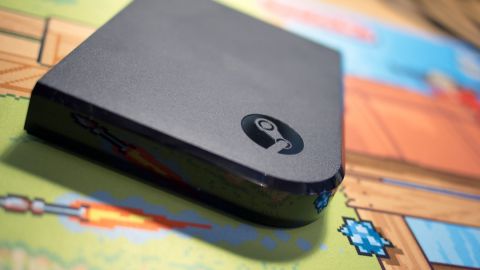 Steam link box is the first on-of-its kind hardware box, especially made for games. It is a budget gaming box that will complement your gaming experience and make it perfect.
What is the Steam Link by Valve?
The stream link is a tiny box that works just like a chromecast or other streaming devices, especially designed for Valve's Big Picture mode. It allows you to connect your computer (Windows, MacOS, Steam OS, Linux) to your television, over-air.
That's right, no strings attached to your PC and your TV. You no longer need to move your computer near your television again, and will be able to play all the major gaming titles over the big screen with your friends and family.
You can also look up our post on Best Android Tv Box Canada Edition – Buyer's Guide 2020
Who can use it?
Stream Link Canada is made for hardcore gamers. You will need a decent gaming gig, and above average internet connection to stream games over full HD resolution (1080p) at 60Hz.
For serious gamers, the stream link is a great addition and help for people that do not want a gaming console, but make superb use of their computer to satisfy their gaming needs through television.
You can also see our post on Best IPTV Box Canada Edition – Get IPTV for CA $1.99 for great streaming experience in Canada.
Let's quickly dive in and see how the steam link performs in the real world.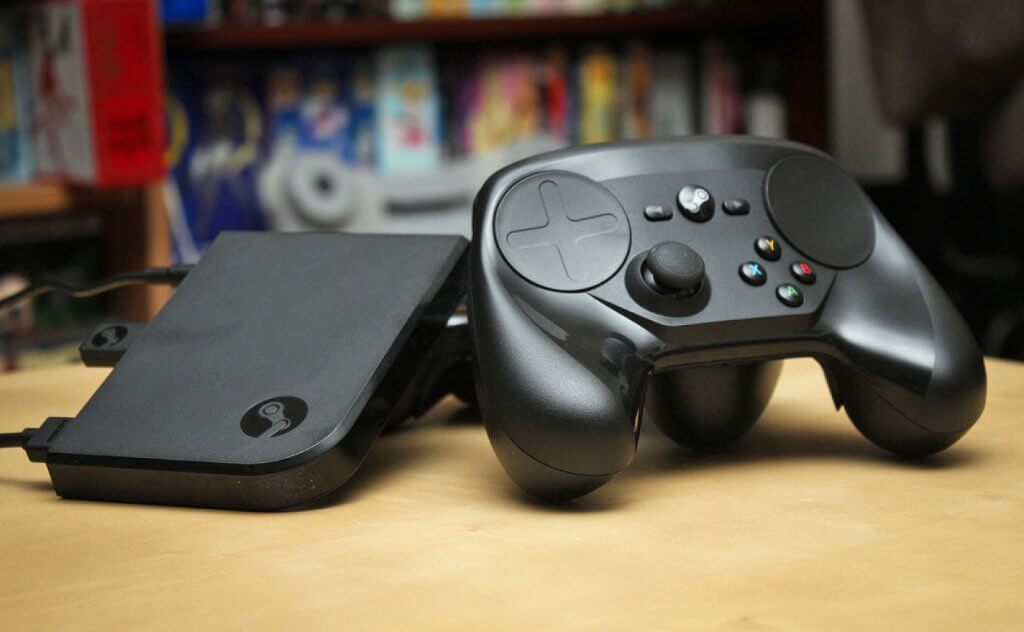 Steam Link Canada Review
Summary
The Steam Link is an innovative device that allows you to stream games from your computer to your television. Made specially for gamers, that have superior PC specs, and strong internet connection.
Pros
Elegant look and design
Very easy to setup and use
Convenient for gamers to experience gaming on their TV
Easy to connect controller wirelessly
Cons
Needs better internet connection to support streaming
Mediocre performance, that sometimes spoils experience
Design
To start with the design, the steam link is a simple black box that looks like a paper weight, with a single curved edge. You get a hard-embossed steam branding on the top.
On one end, you get all the desired ports and openings, starting with the HDMI 2.0, ethernet port, power source, and 2 x USB ports on one side, and 1 x USB port on the other.
The box is completely rugged and has a very good build quality. You get a rubber pad on the bottom, that will hold your steam link in place, over your TV stand.
Overall, the plastic looks are quite descent, however, the steam link has a matte-texture finish, that may be prone to finger prints.
You will have to keep wiping your steam link quite often. It should fit well near your entertainment system.
Playing with Steam Link Canada
Steam Link is one of the easiest thing that we have setup, so far. The ease in setting up made us simply love the device more. Just power the controller > Join Network > Add Computer > And Done! Simple and easy.

Ensure that you are connected to your television via HDMI, and have the Big Picture Steam software installed on your computer
Once you are connected, the steam logo starts on your television, and your PC is directly streamed on your television via the Big Picture Mode. You can go ahead and start streaming with pure gaming experience.
One of the interesting highlight of the steam link is that is has bluetooth 4.0 support. You can connect your gaming controller over bluetooth, or use the wired route via USB to control your games over steam.
Connecting the controllers were pretty easy and intuitive, all thanks to the new and improved UI from the house of steam.
Performance
Starting with the performance, we tried out one of our game from the RPG genre on steam. We tried streaming our game, over wifi, and guess what we failed miserably. The performance was really slow, with a lot of lag in transmission.
We can finally conclude the steam's statement – "Use ethernet to connect over the steam link with your PC, ignore Wifi".
You can use the AC capability of the steam link for faster connectivity on wireless router that has 802.11ac support.
We then moved with the ethernet setup, and now the performance and connection was really smooth. We began playing the Dead Space 2 and Dead Soul using the xbox controller.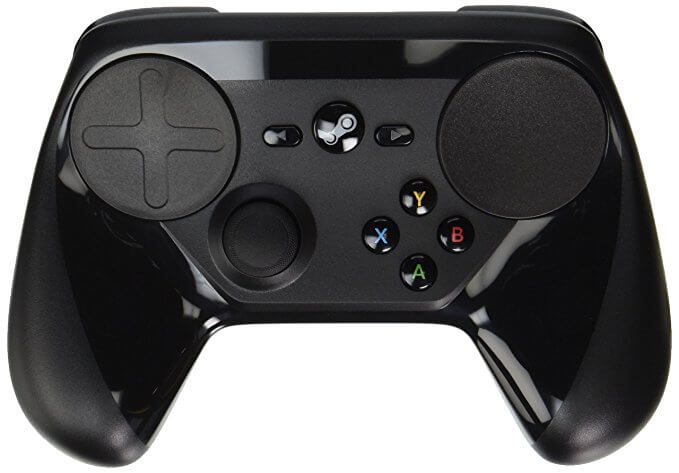 We loved enjoying our game, sitting right on the couch and on the big screen. The sound quality was great, while the gameplay too was smooth for most moments.
Coming to the negatives, even on the most stable connection, the gameplay starts to lag, which causes frustration and annoying in situation, during the gameplay.
We had to reduce the settings to Balanced so that we could really enjoy the game, at the cost of reducing the quality of the graphics.
This kind-of reduced the resolution so that we could experience a better output. Few times, we even went and right away began playing from the computer, thus, leaving the steam link lying without purpose.
So to conclude, the Steam Link Canada is not made for casual or semi-dedicated gamers. If you are a serious hardcore dedicated PC gamer that have a high-end gaming gig and a strong & stable internet connection, then the steam link is a best alternative.
Instead of going for the gaming console route, you will love to make the best from their computer system, sitting right on the couch and on your TV.
You can also try out great android apps for TV box on our post Best Android Tv Box Apps – Canada Edition
What We Love from Steam Link
The experience of playing wirelessly through the television, while sitting on the couch, was a complete different experience. We felt nostalgia back to days where we enjoyed the TV video game cassettes.
The steam link is easy to use, quick to setup, and very convenient to connect with any wireless controller.
We loved the Big Picture Mode, that loves really great on the television. With steam, you also get a much better community support, than the Xbox live and PlayStation Plus. The community are very active, with much discussion on the message boards.
You can also go in for the steam controller that allows you to map the keys on the controller, as per your liking, giving a complete gaming experience, all through your controller.
Overall, the steam link rocks and ticks the most options for every experienced gamer, and satisfies their experience.
What We Didn't Like from Steam Link
The idea of streaming games from your computer is really innovative, but the innovation needs a great gear and a strong internet connection. A computer gear that can comfortably run games on adequate FPS, plus internet connection that is very stable.
However, the performance was very mediocre, we felt few drops in performance, and it looked very unreliable, when you are in the moment of the game, which creates a lot of confusion.
Our Verdict
The Steam Link Canada Edition is a better buy for gamers that love connecting their computer with the television, and using the controller to play their games, instead of a gaming console.
View Customer's Review Amazon.ca
We love the idea, and the cost of steam link, looks a great gifting solution for any gamer. You can look forward with another updates by Valve to improve the steam performance, plus you can upgrade your gaming gig & internet connection for better and stable experience.
You can also look at the post on Nvidia Shield TV Canada Edition Review + Buying Guide for another gaming device.
---