Android Tv Box are expensive little device that cost a bomb. In this post we talk about the 10 Quick Care Tips – Android Tv Box edition, that can help in increasing the life of your android device.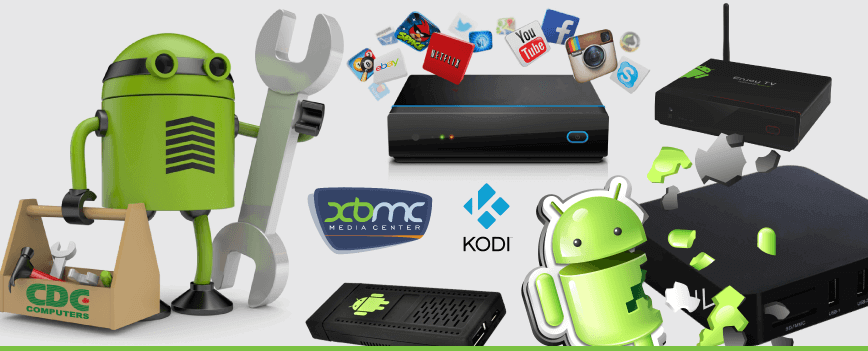 These super tips will help you help increase the life of your android tv box with kodi upto 70% performance.
We all love our Android Tv Box, cause it helps us to replace our cable television and has become a part of our daily life routine. We use our tv box continuously for our needs, at the same time, forget that this device too is a machine and needs certain maintenance or care so that it can survive more than its life span.
As with any television cable, there isn't any moving part, while in an android tv box there are many parts that help in functioning and to showcase your shows and movies. Hence, care becomes an important factor too.
Find out the best apps for your android tv box. This will give you a complete list of channels available for the Canadian market.
We all love Kodi and to ensure that we do not miss any of our Tv show on our android kodi streaming device, spend a few minutes to read our information below that will talk about the 10 Quick Care Tips – Android Tv Box and help increase its life by over 70%.

You should also go ahead and read our post, where we have answered every doubts/queries that you may have for android tv boxes. All written here.
Great Tips – Android Tv Box
Less number of apps always help. Ensure to remove any apps that you do not use, right when you get your android tv box. This will help clear majority of unwanted space that can restrict your content. Less is always more, when it comes to technology.

Perform a clean start every week.Ensure to turn off your android tv box, and unplug it from the main power, every week at least for 10 seconds. Also, disconnect your internet connection, AKA, broadband router/hub. This helps in clearing cache, and refreshing the DNS, forcing the Android Tv Box to make a new connection with your internet. No one loves a slow device, this step helps in clearing out any used processes and services.

Ensure to shut down your Android Tv Box. You should always switch off your android tv box, when not in use, especially when running a device that runs on Kodi XBMC. Best Android Tv Streaming Box for Kodi are a small operating system that needs rest too. Application like Kodi needs to be exited from the UI (Tap Exit button on the Kodi App), since Kodi needs to clear all the cache or processes. And, once you start your android device, Kodi starts fresh, just like a brand new android device.

Keep your SD card ready. Always take a backup of all your files + system files from the android tv box, onto your SD card. You need this piece of help, if you develop any issue or problem with your device and you need to format the android streaming box, back to its original state.Ensure that you maintain a 2GB size SD card.

Super-sweet and easy input. Try and spend a few extra dollars and buy an air remote control. An air control helps you to control your android tv box with ease, and thus replacing those difficult IR remotes. These remotes are just like a Nitendo Wii controller, with full QWERTY keypad, allowing you to use, navigate and browse through your android tv, all without wires, and with a lot of comfort, while you snooze on the couch. Say goodbye to those IR remotes.

Carry your Tv Box on your holiday. This pro-tip will help you to be close to your favorite shows and movies, even on your holidays. Nowadays, every hotel across the globe has HDMI TV plus free WIFI. Make use of this opportunity to view the desired online content on-the-fly, all through this tiny, powerful beast.

Try a reboot manager. This is a great app that allows you to enter into the recovery mode of your android tv box. You can also reset your device to its orginal state, incase you develop any issue or problem. In you are an experienced developer, you can also sideload a all new rom or update a firmware for your device, booting it through the SD card.

Perform OTA updates. Always ensure to buy Android Tv streaming device that have OTA updates. Every software have bugs and needs regular updates for correction and to introduce new features and functionality. These OTA updates helps reduce bugs and increase the overall performance, especially for your Kodi experience.
Secure your Android Tv Box. Always ensure to use a VPN, while you use your Kodi box to stream online or even offline content. In this internet age, nothing is private, and the content that you view is always available to your government. Use NordVPN to browse or stream content anonymously. The VPN will ensure that you internet is encrypted from the outside world. Also the VPN will help you watch online content services that may be locked in your country, by acting like a country where the content is available.

Remove unwanted cache and files. This is a pro tip. Ensure that for every apps, including Kodi, you go to the settings panel, and you clear the cache files. This will help remove any bloatware and ensure smooth performance again for all your apps. This wil also help you experience a smooth performance, while you play using Kodi, with faster connection speeds.
With this, we have covered the top 10 Quick Tips – Android Tv Box, that you can use to protect and elongate the life of your android tv box, and make the best use of this pocket-friendly, yet powerful device.
---